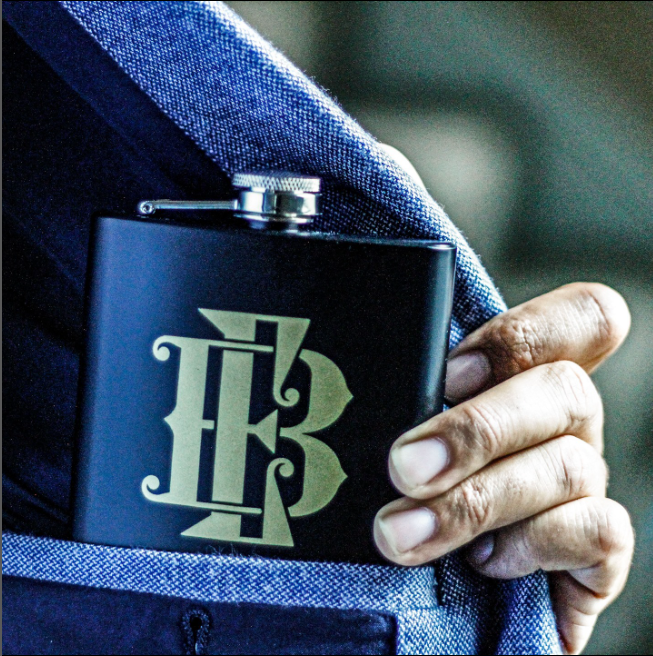 Make Your Own Bespoke Gifts for the Holidays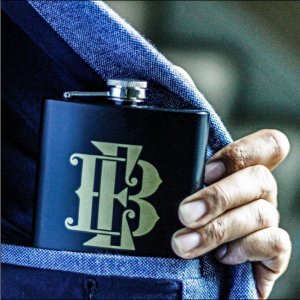 We get it — sometimes choosing gifts for your loved ones can be difficult, especially if you feel like you've exhausted all your standard, go-to gift options. If you're on the hunt for something that will truly stand out, the best course of action is often to make your own bespoke gifts.  
Don't worry, making your own gifts doesn't have to mean spending hours crafting or even requiring artistic ability. All you need is some creative inspiration (and a healthy dose of holiday spirit)! To make things even easier, we've rounded up a few ideas for making your own bespoke gifts for the holidays:  
DIY Bartending Basket 
While a visit to the local bar is always fun, giving someone the gift of being able to be their own bartender is even better! A great bespoke gift idea is to put together a DIY bartending basket. You can fill it with gifts, gadgets, and tools to make anyone's home feel like the hottest spot in town.  
Whether your loved one is a pro at crafting cocktails or they don't know a Manhattan from an Old Fashioned, anyone who loves whiskey can always use a few new additions to their bar cart (or the help they need to get started).
Here are a few things your bespoke bartending basket can include: 
Cocktail shaker

 

Jiggers

 

Mixing spoon

 

Mixing glass

 

Bitters

 

Garnishes (ex: Luxardo cherries)

 

Peeler 

 
A bartending basket wouldn't be complete without a bottle or two of the good stuff, so we recommend adding a rye like Old Ezra 7 Rye, and a bottle of bourbon like Old Ezra 7. 
Lucky for you, you can get everything you need for a great cocktail kit from Lux Row Distillers!   
Homemade Scented Candles 
Candles tend to be run-of-the-mill gifts. While a store-bought candle might be a good choice for someone you don't know very well, if you have a loved one who loves whiskey, a homemade scented candle that features whiskey-friendly scents can be extremely special.  
Making your own candles is a lot easier than you may realize. Here's what you'll need:  
Container 

 

Wax 

 

Wick 

 

Fragrance (for whiskey lovers, consider scents like tobacco, leather, caramel, vanilla, or oak)

 

Colored dye (optional)

 
You can find everything you need at your local craft store or online. The best part is, you can make multiple candles at a time, which means you can get several of your gifts taken care of in a single afternoon. Blast some holiday music, pour yourself a dram of whiskey, and suddenly this activity can feel like a gift to yourself.  
If you want to make your gift even more memorable, you can pair your homemade candle with a bottle of whiskey. We recommend Ezra 99 to elevate the occasion.  
Personalized Leather Goods 
We think leather goods automatically feel luxurious and special — plus, they remind us of whiskey! You can kick the sentiment up a notch by personalizing them with embossing, patches, or even by adding contents to a purse, wallet, or duffel bag (we promise anyone would be thrilled to receive a leather bag with a bottle of Ezra Brooks inside).  
Even something as simple as adding a monogram to a leather luggage tag can make an ordinary gift feel customized and bespoke. Don't worry — you don't have to handle the sewing!  
Unique Glassware  
We think glassware makes a great gift on its own. However, having it engraved will turn it into a keepsake your loved one will treasure for years to come. From their initials, to their hometown, to their favorite brand of whiskey, the choices are endless when it comes to engraving. 
Another great option is to pick up a few vintage glasses. They're much more unique than what you'd find at a big-box retailer, and they feel much more personalized. Check out your local vintage shop to find whiskey glasses from another era, and feel free to mix and match to create a custom glassware set.  
If you're feeling crafty, you can make glasses out of whiskey bottles (this project is also a great excuse to drink whiskey, since you'll need the empty bottles to get started).  
Whiskey-Themed Recipe Kits  
Cocktails aren't the only thing you can make with whiskey! Plenty of recipes feature whiskey as a key ingredient. Putting together a recipe kit with all the ingredients needed to whip up something tasty makes for a fun, interactive gift. Presentation can make all the difference, so be sure to find a fun basket or container, and add some festive bows, ribbons, or tinsel to your whiskey-themed recipe kit.
If you need some inspiration, the treats below are simple and don't require too many ingredients:  
Whiskey Caramel

 

Whiskey Truffles

 

Bourbon Candied Bacon

 

Bourbon Caramel Popcorn 

 
One thing to keep in mind is that if any of the ingredients in your kit require refrigeration, you'll need to plan accordingly. A recipe kit is a gift that keeps on giving since they'll definitely have some leftover whiskey to enjoy!  
Make Every Gift Special with Ezra Brooks   
All of the gifts above are amazing ways to show your loved ones how much you care. Taking the extra time and energy to give them a gift that's truly unique will mean the world to them, and there's no better feeling than watching someone enjoy a gift that came from the heart.  
At Ezra Brooks, we put just as much effort into all our spirits as you do into your gifts. Any of our signature bottles make wonderful presents on their own or as a welcome addition to any homemade bespoke gift.  
Pick up a bottle today, and embrace the giving season with Ezra Brooks.