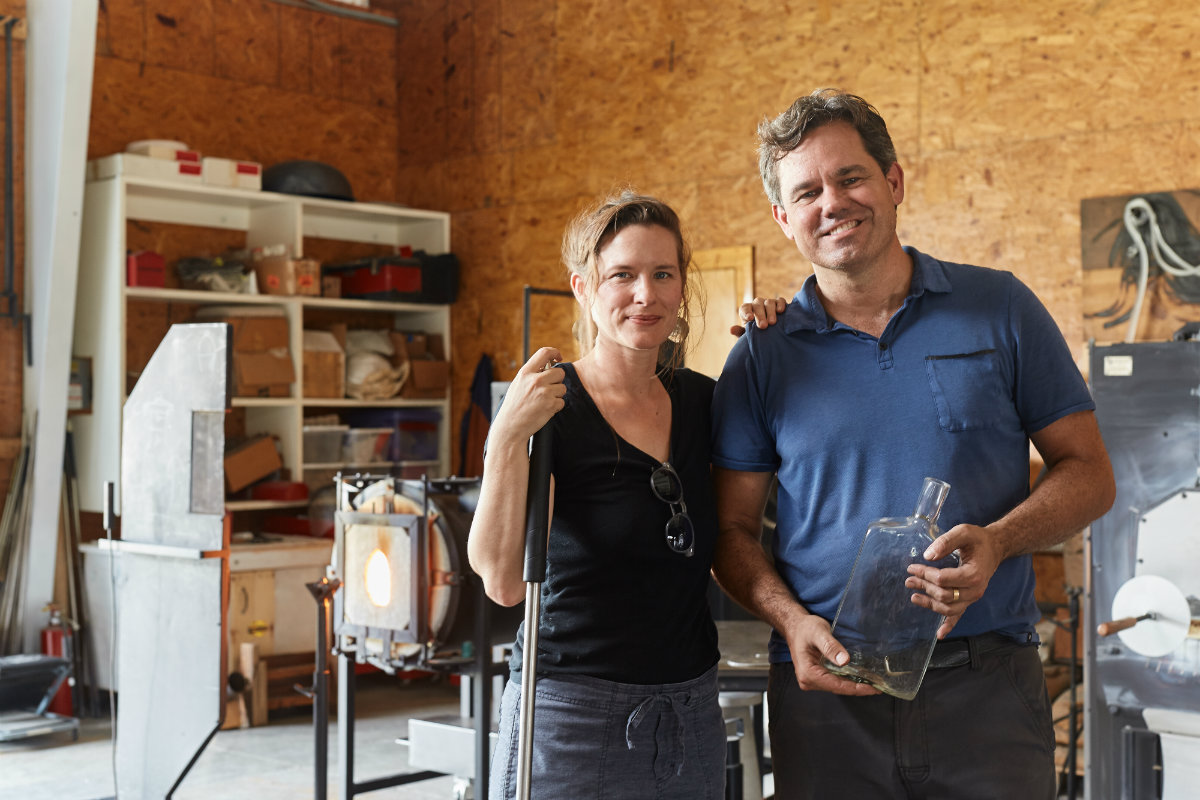 Meet 4 Honestly Awesome Kentucky Craftspeople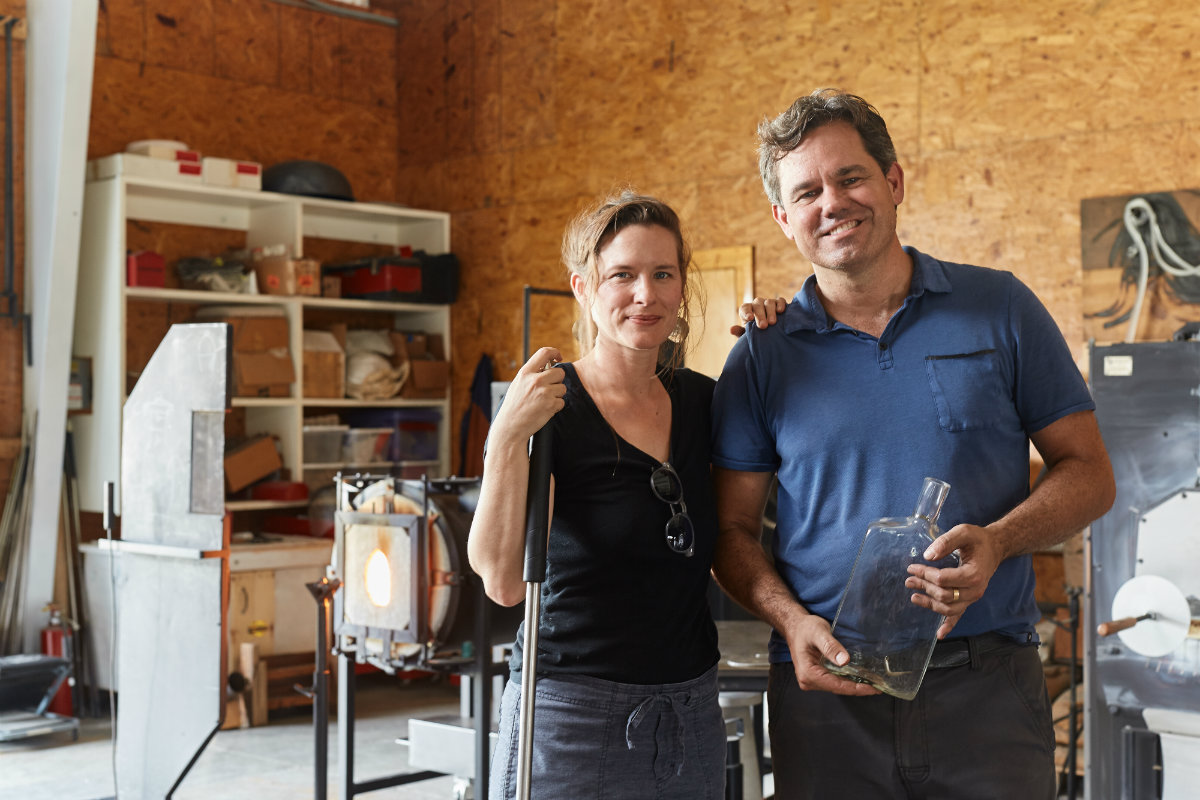 At Ezra Brooks, we're into all things handcrafted — so much so that we're launching a contest this fall to celebrate them. Although we can't give away too many details right now, we can tell you that the winners will score some amazing creations from the four artisans below, all of whom call Kentucky home, just like we do.
Keep an eye out for updates on the Honestly Handcrafted contest. (If you sign up to for Ezra Brooks emails, you'll be the first to know when it starts.) In the meantime, read all about these awesome American craftspeople.
Hyland Glass
Casey Hyland has traveled the country studying and working at all the big craft schools, but in 2002, he chose Louisville, Kentucky, as the spot to open his studio and showroom. Melanie Miller started out in agriculture but was so drawn to visual art that she left her job as a horticulturalist in Hawaii and started pursuing fiber art, 2D design, and glass blowing full-time.
Together, Hyland and Miller (pictured above) have built an artistic haven where visitors can shop for everything from decor to holiday ornaments to barware — and even try their hand at blowing their own. Outside of Kentucky, you can spot a suspended sculpture of Hyland and Miller's holding court in New York's LaGuardia Airport, while curvaceous, undulating works are on display at Saks Fifth Avenue.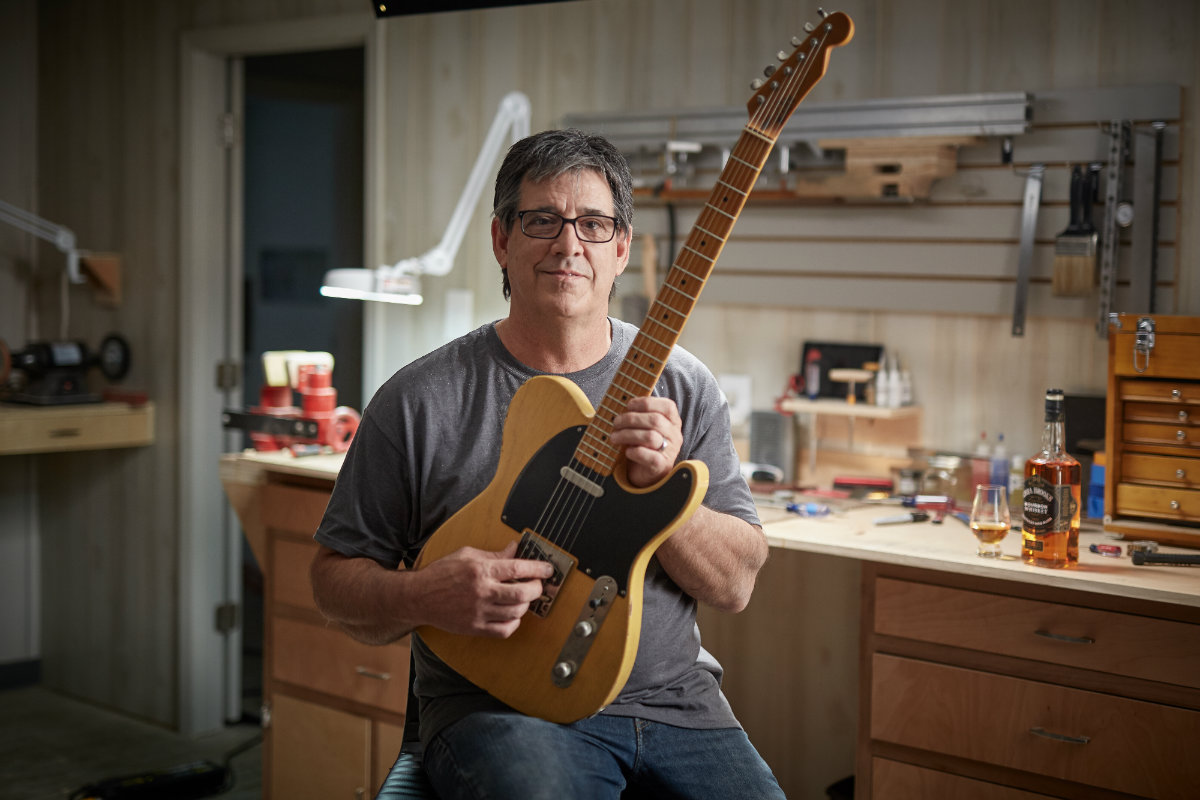 Whitfill Custom Guitars
To build guitars, you need an unapparelled understanding of wood, metal, and machinery. Charles Whitfill has all three, along with arguably the most important component: a deep passion for music.
The Kentucky native has always been fascinated with building things, first climbing the ranks from machinist to executive and then switching tracks to manufacture wooden wine barrels. After repairing instruments on the side and crafting custom mandolins, Whitfill abandoned traditional job security to make guitars that have become favorites of Jack Pearson, Brent Mason, Johnny Hiland, and Vince Gill, to name a few pickers.
The company believes in the "mojo, magic, and vibe" of each guitar, and ensures the instrument has them, thanks to superior wood sourcing, proprietary pickups, and top-notch electronics and hardware — and Whitfill's mad skills, of course.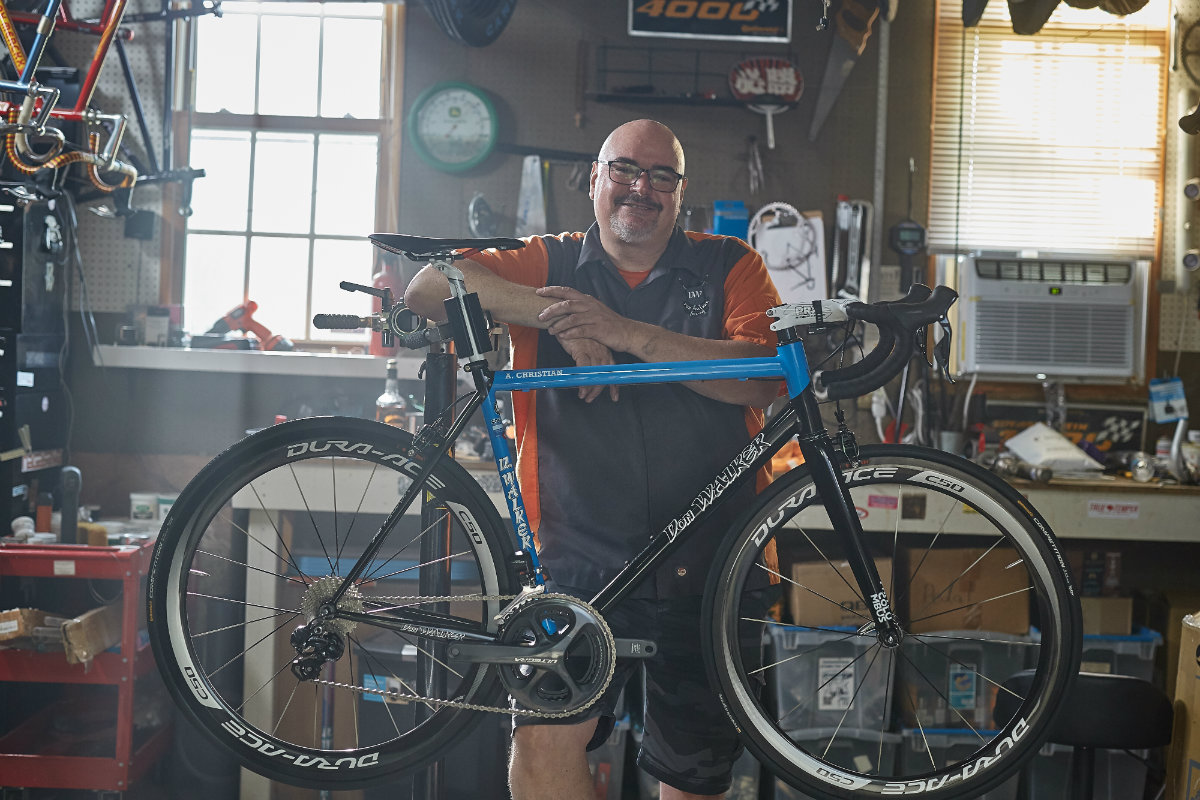 Don Walker Cycles
Not only did Don Walker spend 10 years as a competitive cyclist, but he also worked as a mechanic on some of the most technologically advanced aircraft in the world. He then parlayed that experience into his one-man shop in Buckner, Kentucky, which has reputation for one-of-a-kind, beautifully efficient bicycles that fit each rider.
Choose from road, track, tandem, cross, mountain, and single-speed frames, then combine the latest in technology and materials with Walker's superb craftsmanship. Don Walker riders have won numerous district, state, national, and international competitions, with the bikes showing up at UCI World Cup races and on the podium at the world championships.
A hallmark of Walker's bikes? Fillet brazing, a technique that makes it look as though the tubes are seamlessly connected, and one that Walker first learned as a certified welder.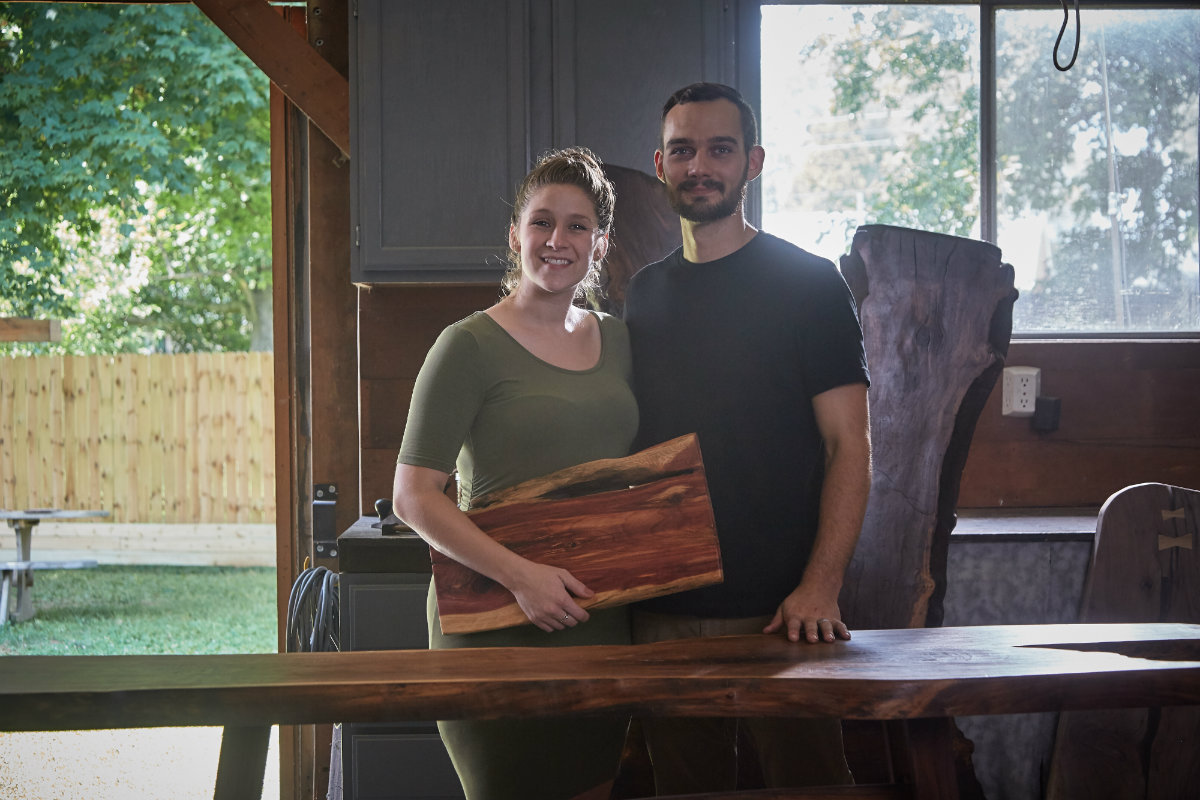 Timber Woodcraft
"Local" and "sustainable" are two words that pop up often when discussing Timber Woodcraft, but "family" is perhaps the company's most indispensable attribute. Josh and Krista Weber salvage live-edge lumber from local Louisville shops and turn it into gorgeous furniture and home decor — everything from tables and shelves to artwork and cutting boards.
Josh uses his woodworking skills to create the pieces, while Krista balances all the moving parts of a small family-run business. Custom orders are their specialty; shoppers can choose everything from the wood and its thickness to the type of edge style and oil, wax, or polyurethane finish, creating dozens of possible combinations. But everything Josh and Krista produce celebrates the versatility and inherent beauty of raw wood, showing off the pattern of the grain, the variances in color, the difference in density, and the handmade craftsmanship that makes each piece unique.