With equal parts banana and mango, this refreshing, creamy cocktail is best enjoyed on a patio during summertime.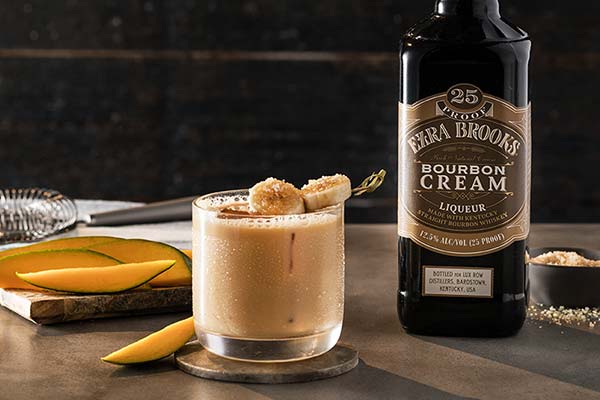 3 ounces Ezra Brooks Bourbon Cream
1 ounce Ezra Brooks 99 Kentucky Straight Bourbon
.5 ounce banana puree
.5 ounce mango puree
Banana slices
Add ingredients to a cocktail tin filled with ice and shake. Strain into a rocks glass filled with fresh ice. Garnish with banana slices.