The Boulevardier is often confused for the Negroni, as both share sweet red vermouth and Italian aperitif as ingredients. But it's whiskey, not gin, that sets this one apart.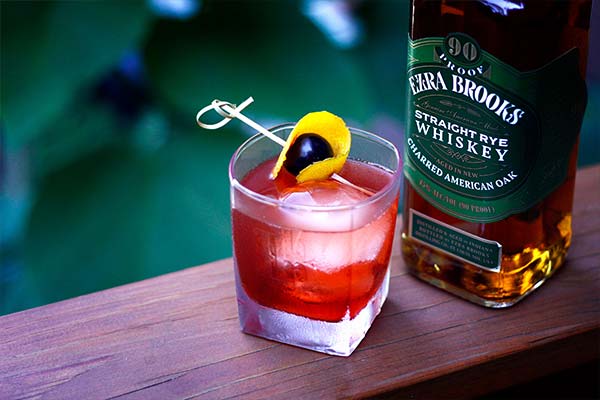 1.5 ounces Ezra Brooks Straight Rye Whiskey
1 ounce Italian aperitif
1 ounce sweet vermouth
Pour all ingredients into a mixing glass with ice and stir until well chilled. Strain into a rocks glass filled with ice. Garnish with a lemon twist and a cherry.