This swanky standard is said to have been invented in the early 1870s at — where else? — the Manhattan Club in New York City.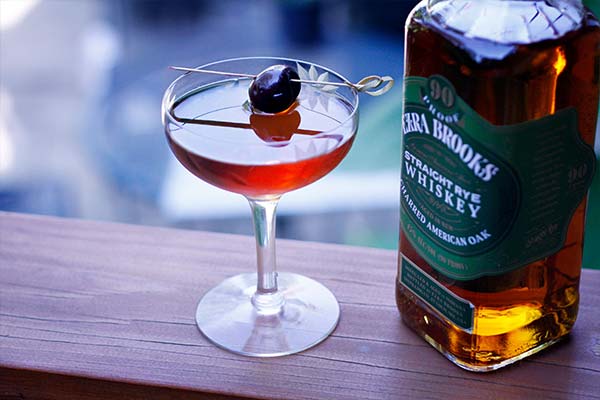 2 ounces Ezra Brooks Straight Rye Whiskey
.75 ounce sweet vermouth
1 dash bitters
Cherry for garnish
Add all ingredients to a mixing glass with ice. Stir gently, then strain into a chilled cocktail glass. Garnish with a cherry.