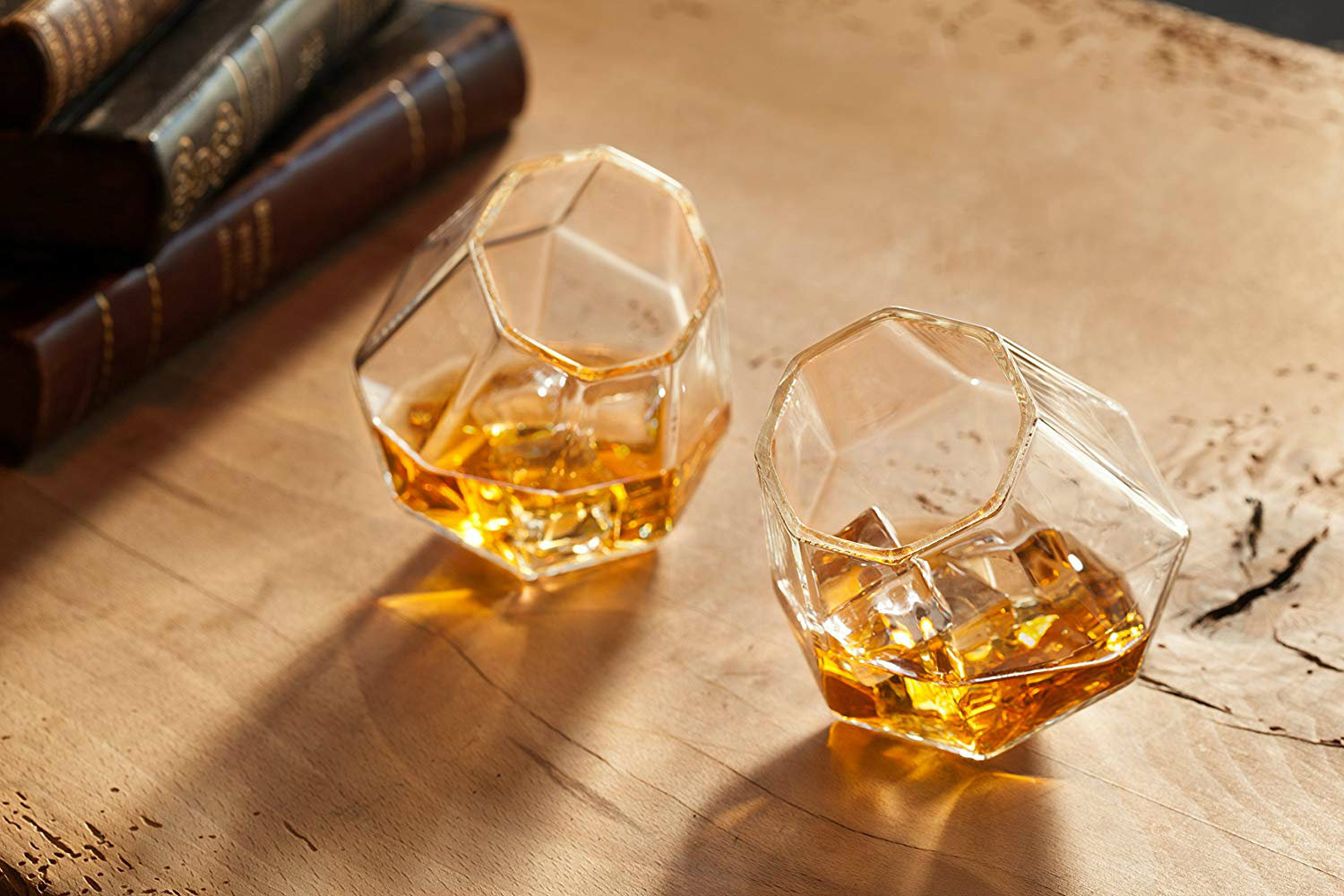 Ezra-Approved Whiskey Glasses for Your Home Bar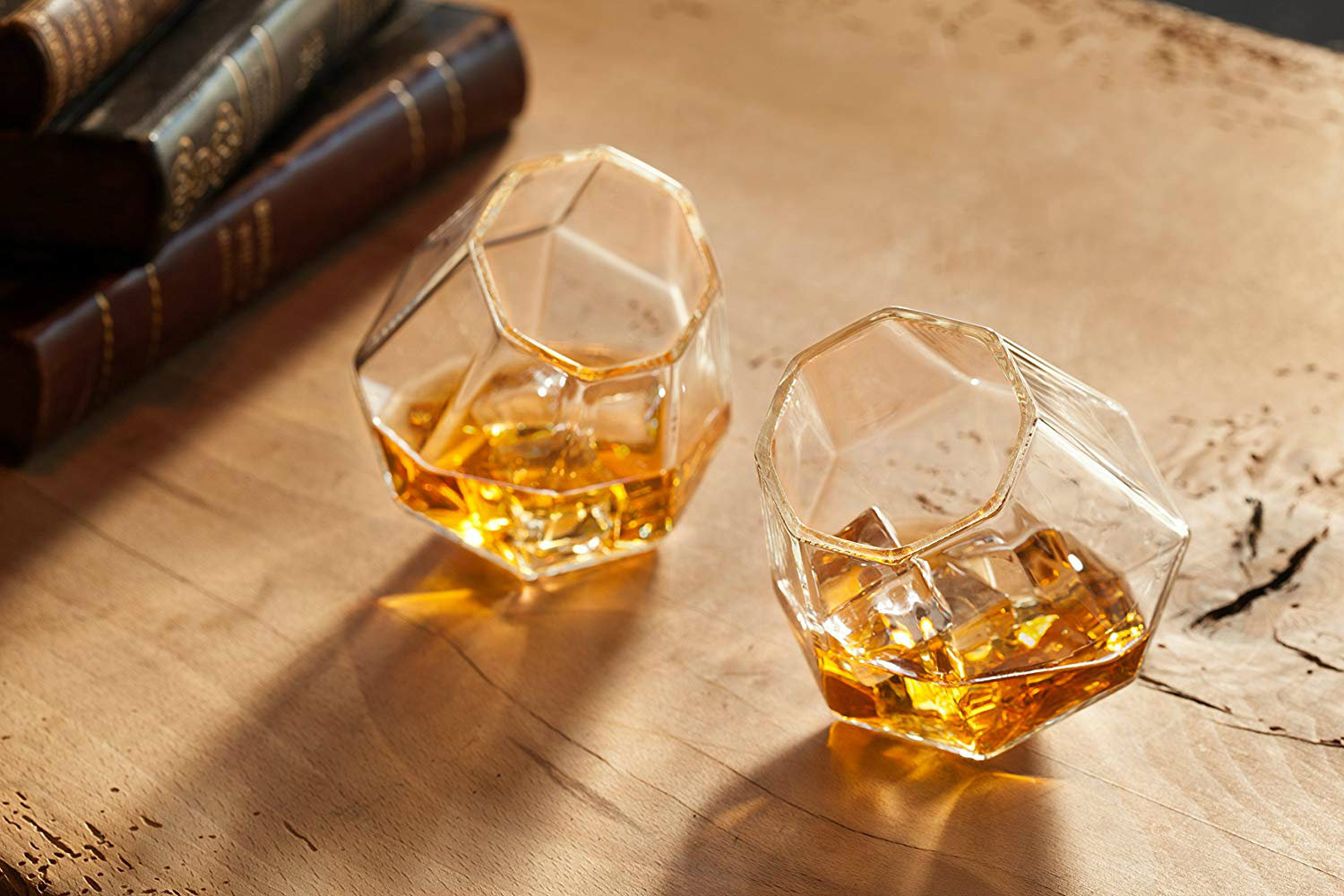 Putting together a well-stocked home bar is a chance to show off your personal style. But it can be overwhelming, especially when selecting glassware, because there are so many types, styles, and price points.
Your Ezra Brooks bourbon deserves the right drinking vessel. Here are five suggestions for high-quality and stylish whiskey glasses.
Dragon Glassware Diamond Whiskey Glasses
Dragon Glassware's 50-degree tilted glasses (shown above) are inspired by diamonds, but their look isn't all cosmetic. The unique shape encourages aeration as the whiskey's poured and swirled around inside, but the gravity-defying design also ensures a spill-proof drinking experience. As a bonus, the lead-free glasses are dishwasher-safe. $30 for set of 2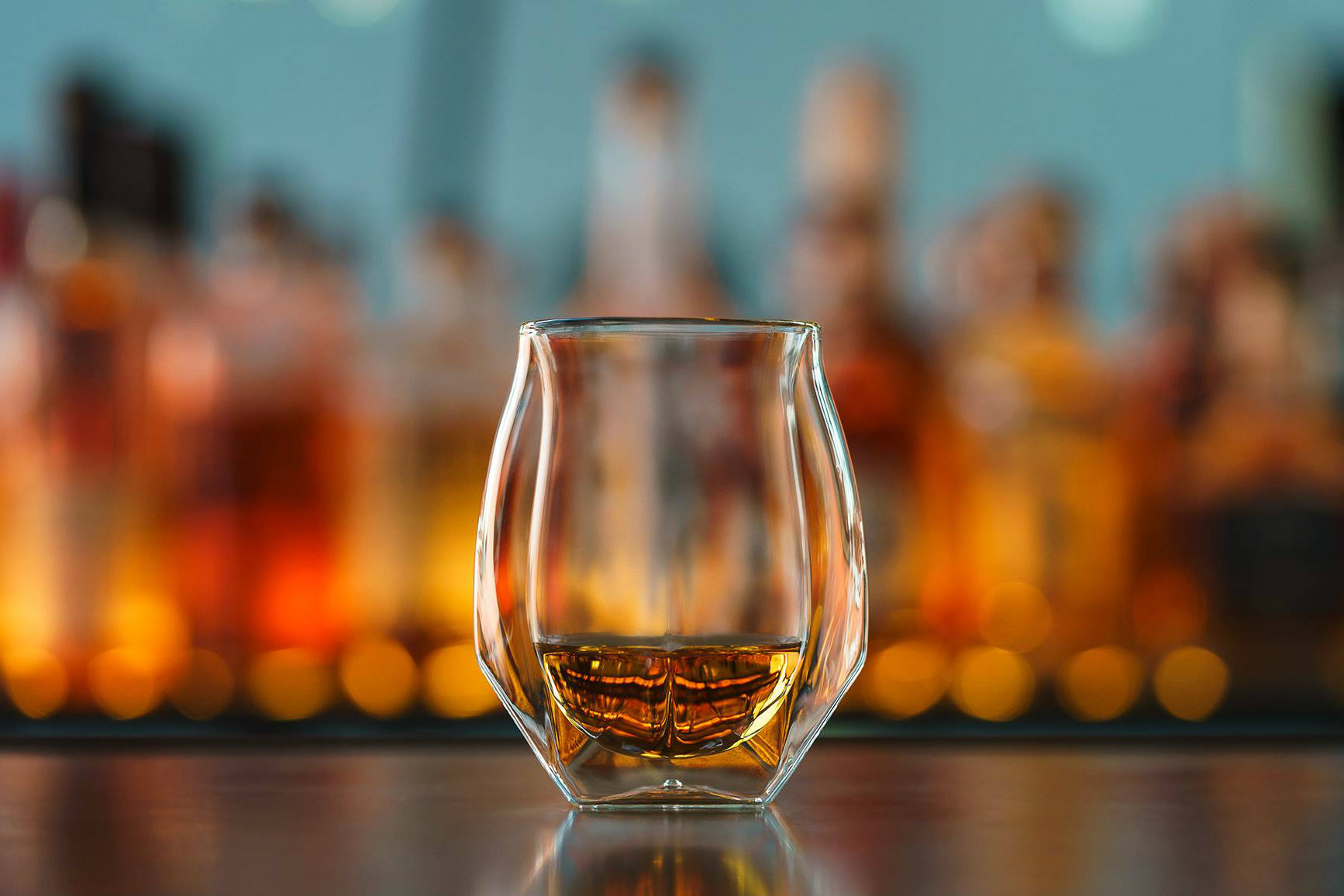 Norlan Whisky Glass
Master distiller Jim McEwan helped refine the design of Norlan's double-walled glass, which captures the spirit's complex flavors and aromatics in the slim inner wall and surrounds it with a curvier outer wall. During the glass-blowing technique used to make the glass, two separate two-part molds are created. Then one gets dropped inside the other before the rims are reheated, sealing them together. The result is striking. $48 for set of 2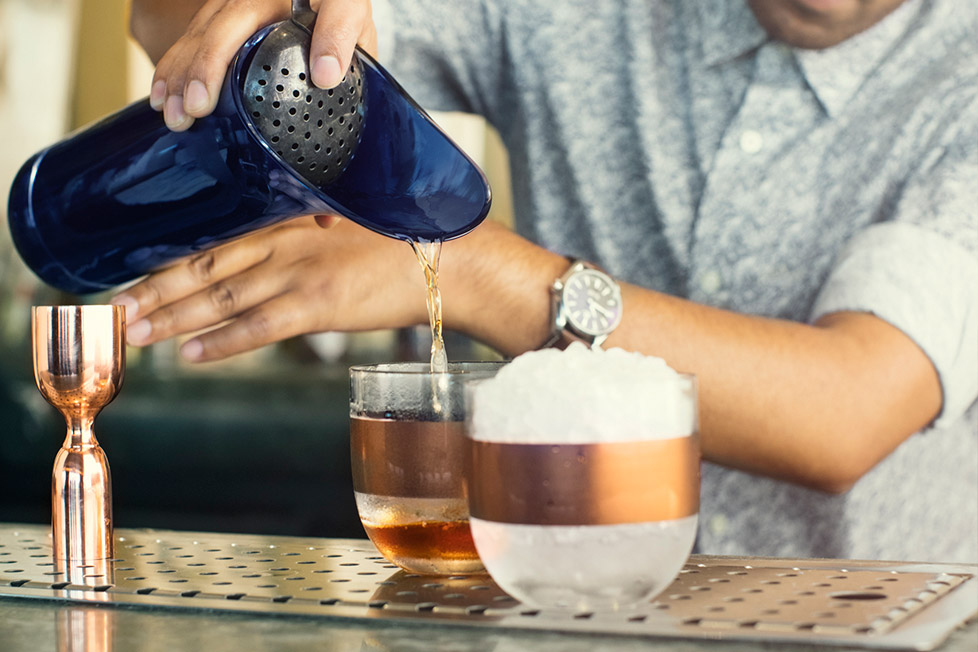 Tom Dixon Tank Whiskey Glasses
Architects and interior designers favor Horne, an online shop that carefully sources its modern treasures from around the world. Case in point, UK designer Tom Dixon's mouth-blown Tank whiskey glasses, ornamented with hand-painted copper detailing that evokes a slick Mad Men quality. If the style really speaks to you, there's also a matching decanter and low ball glasses to complete the set. $80 for set of 2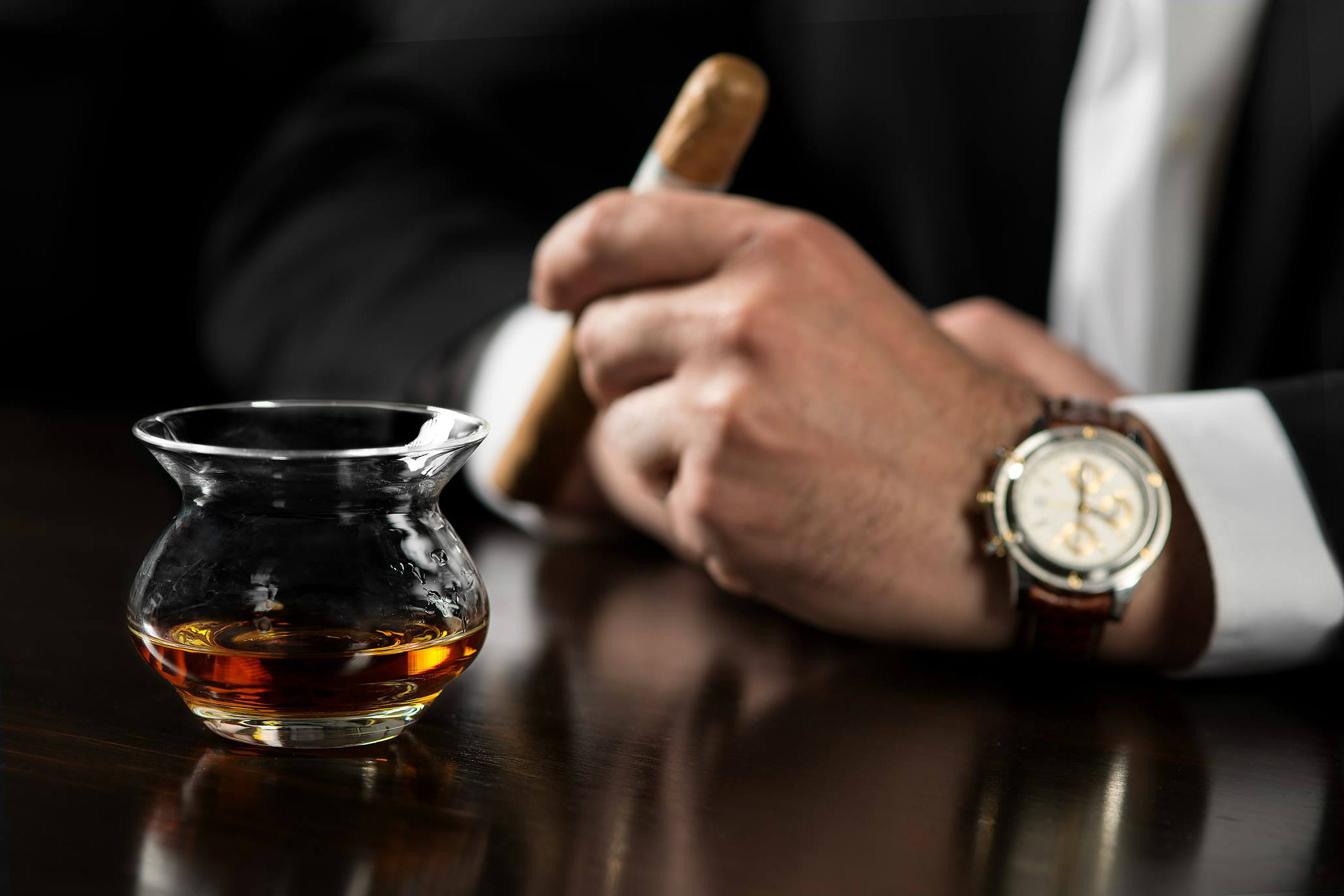 The NEAT Glass Ultimate Spirits Glass
All about the whiskey's aroma? The NEAT Glass' compressed cups enhance that by diverting the numbing scent of alcohol away from your nose and allowing you to focus on the scent of the spirit itself. The lead-free crystal glasses are imported, handmade, and engineered to provide a complete tasting experience. $22 for set of 2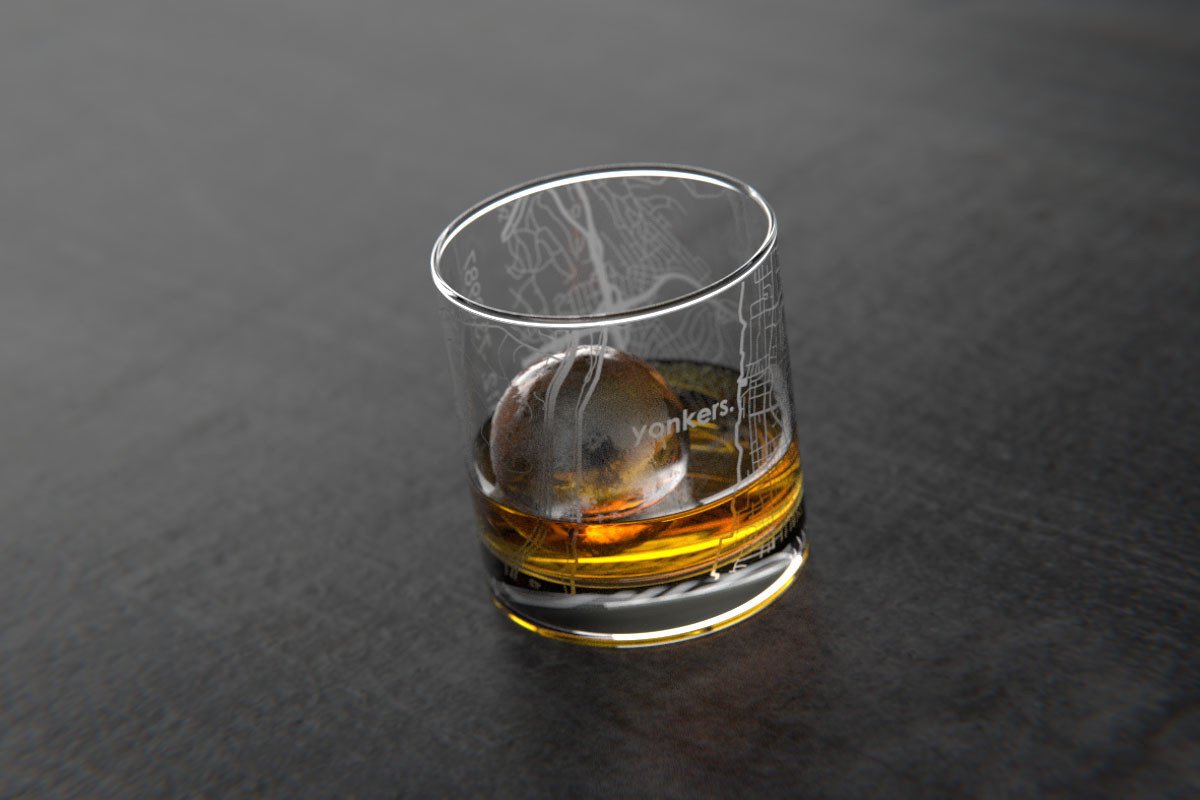 Uncommon Green Hometown Etched Whiskey Glasses
Show your local pride in a tasteful way with Uncommon Green's elegant rocks glasses, which come etched with a detailed map of any city or town in the United States. You can also add custom etching to the sides and bottom, or go with the standard GPS coordinates of the city or town's center. $18 each