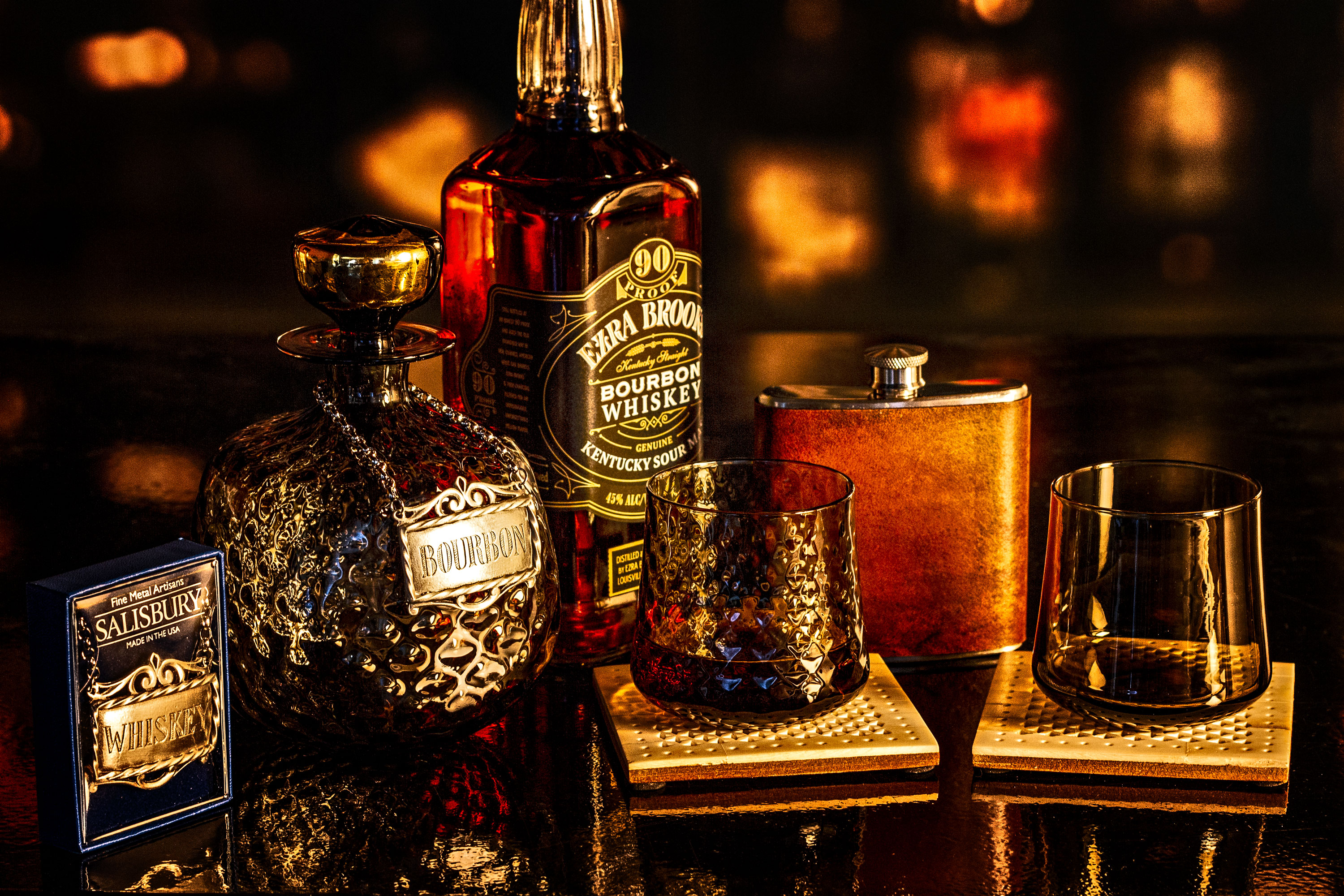 Beyond-Basic Whiskey Accessories for the Modern Man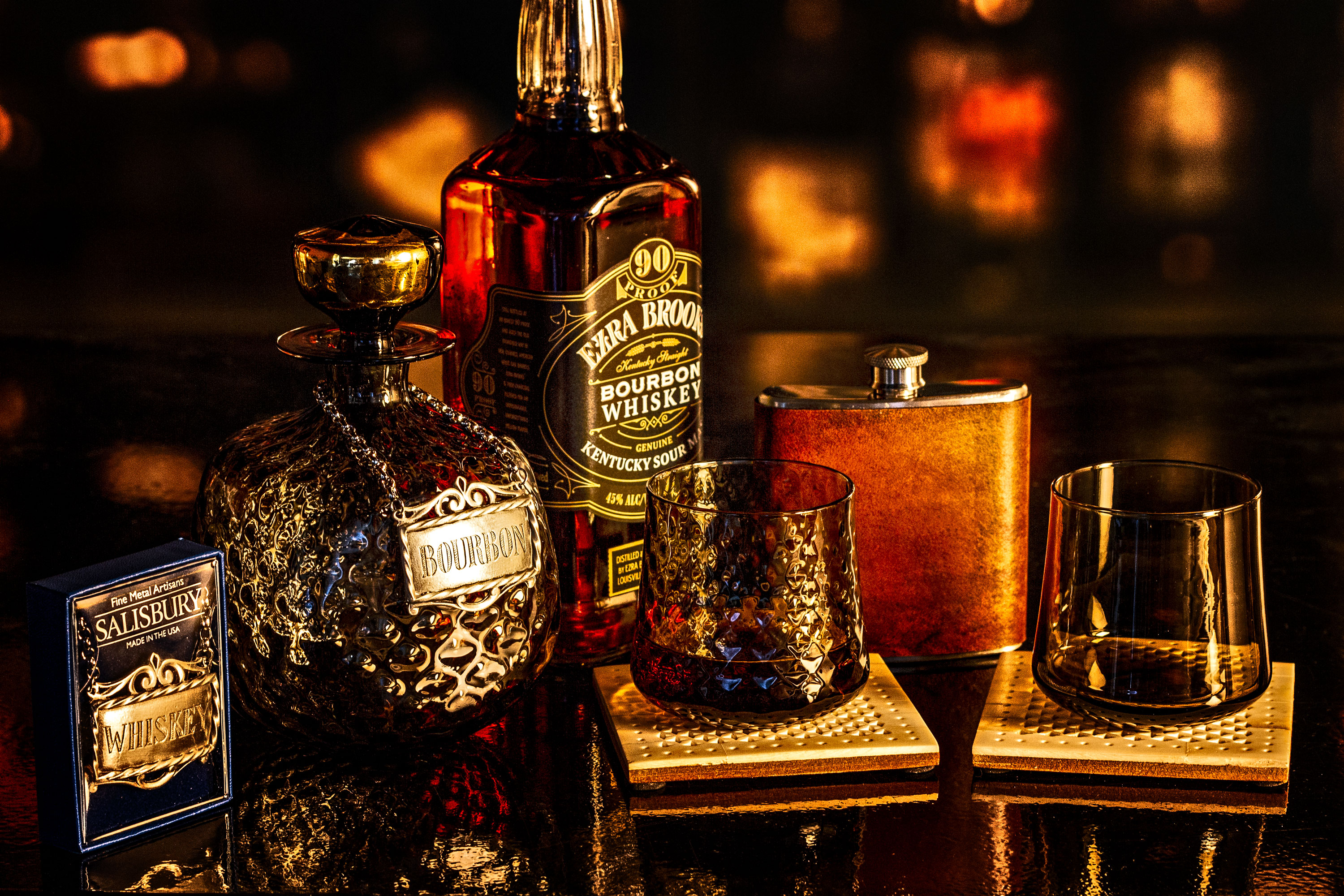 Your home bar may be stocked with the basics — and of course that includes a bottle (or two) of Ezra Brooks — but there are so many accessories out there that elevate your drinking experience.
It's even better when you amass items with a history, ones that are handcrafted by artisans who are just as dedicated to quality as you are. Read on to see what you'll need.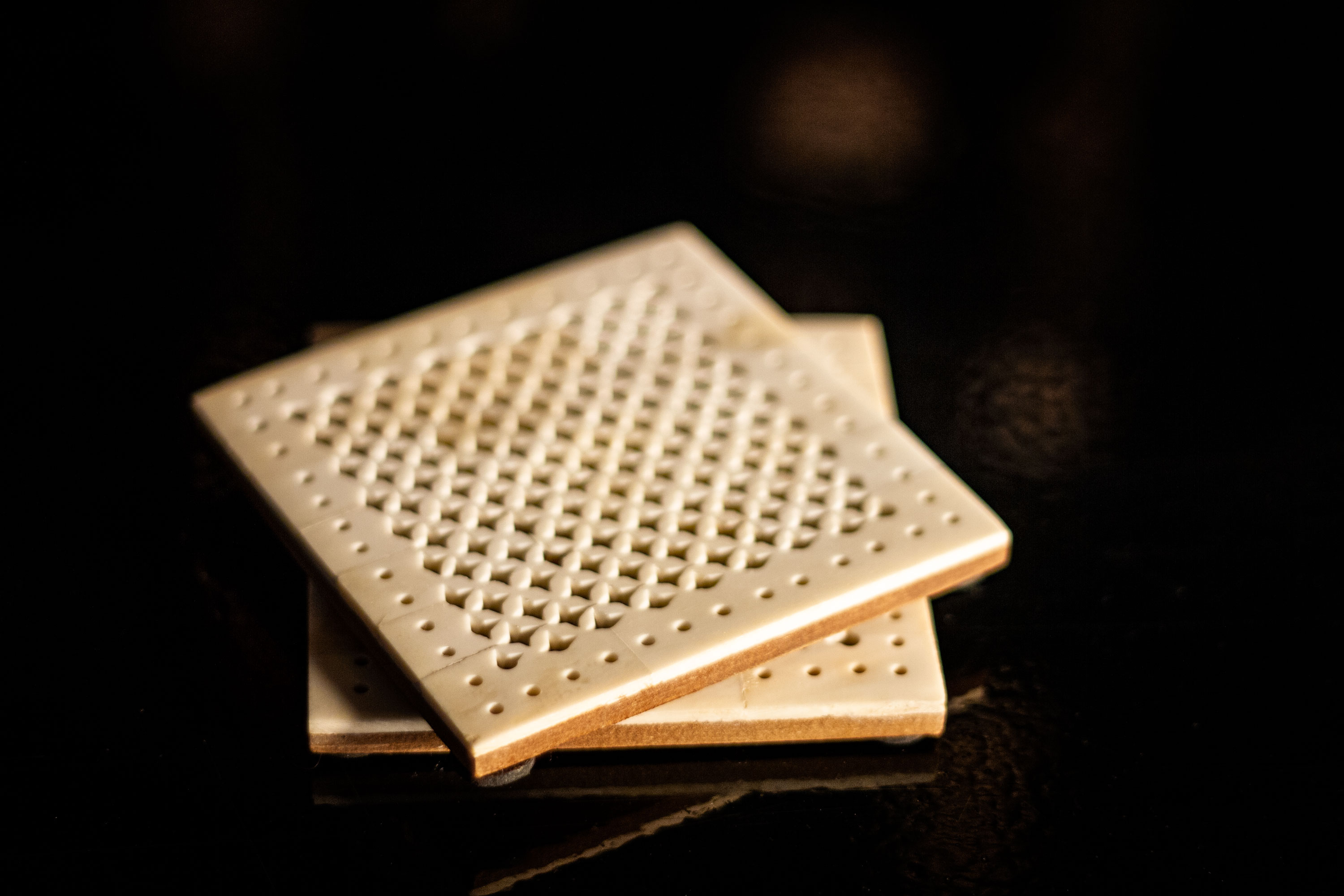 Coasters
Not only does Mela Artisans sell intricately hand-carved coasters made of wood, bone, resin, brass, and mother of pearl, but the company also contributes a portion of its total revenue to the artisan families with which it's forged partnerships. The artisans use age-old techniques, crafting stunning pieces that deserve to be shown off even when it's not cocktail hour.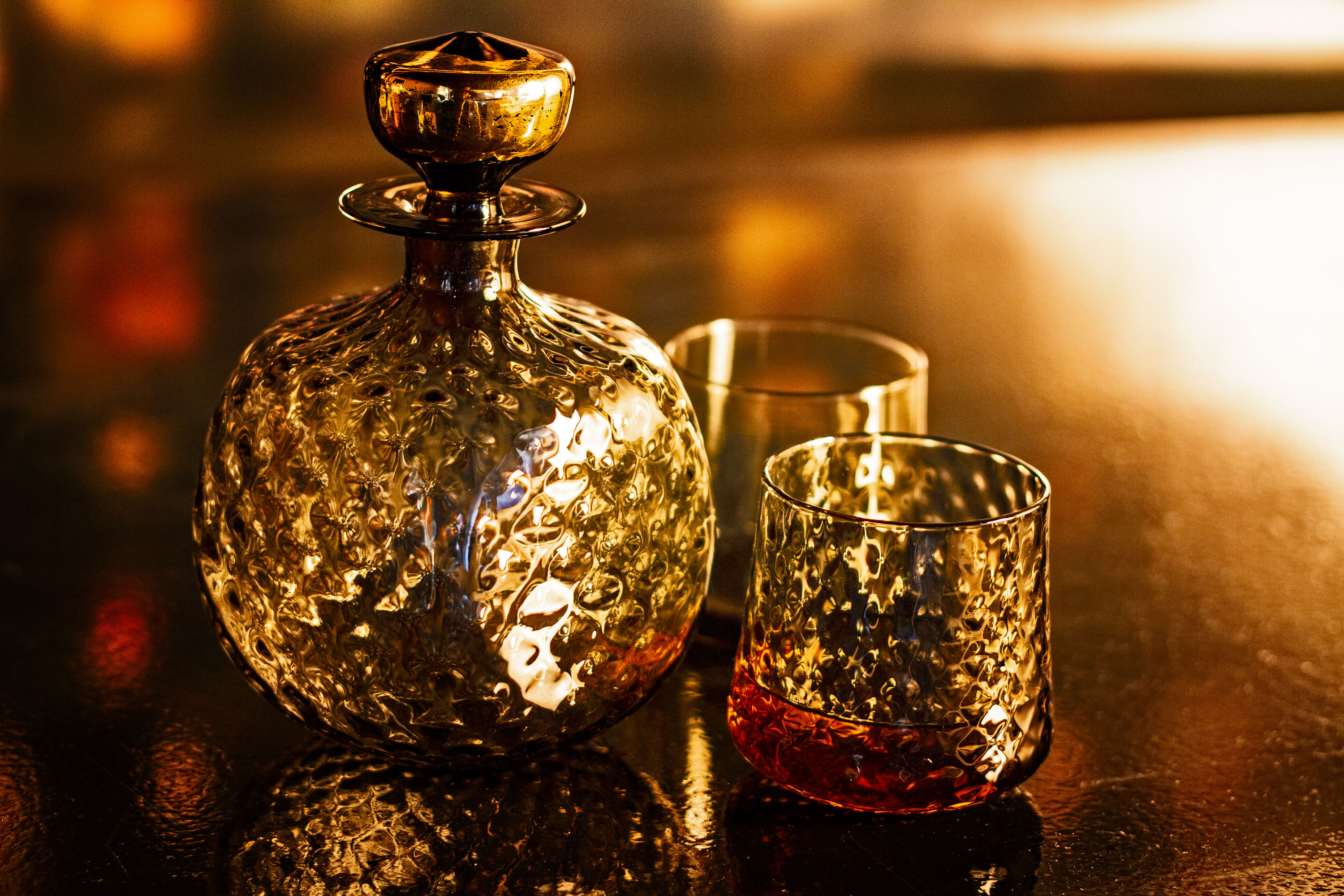 Glasses and Decanter
Glass-blower Greg Clark and his small team of Seattle-based craftsmen at DeCicio Artisan Glass personally sculpt each one of their decanters and hand-blown whiskey glasses. The dishwasher-safe glasses display a slight curve that helps them sit comfortably in your hand, and the light smoke color complements the amber color of scotch and whiskey.
Ice molds
Larger, often spherical or cubed ice is a favorite of mixologists, mainly because it tends to melt slower than traditional ice and therefore dilutes your drink less. Brothers Chris and Pat Wintersmith expanded upon that idea, developing tools that not only create well-formed ice but also remove bubbles and impurities from it. The Ice Baller uses directional-freezing to turn regular tap water into crystal-clear spheres, making every home bartender a pro.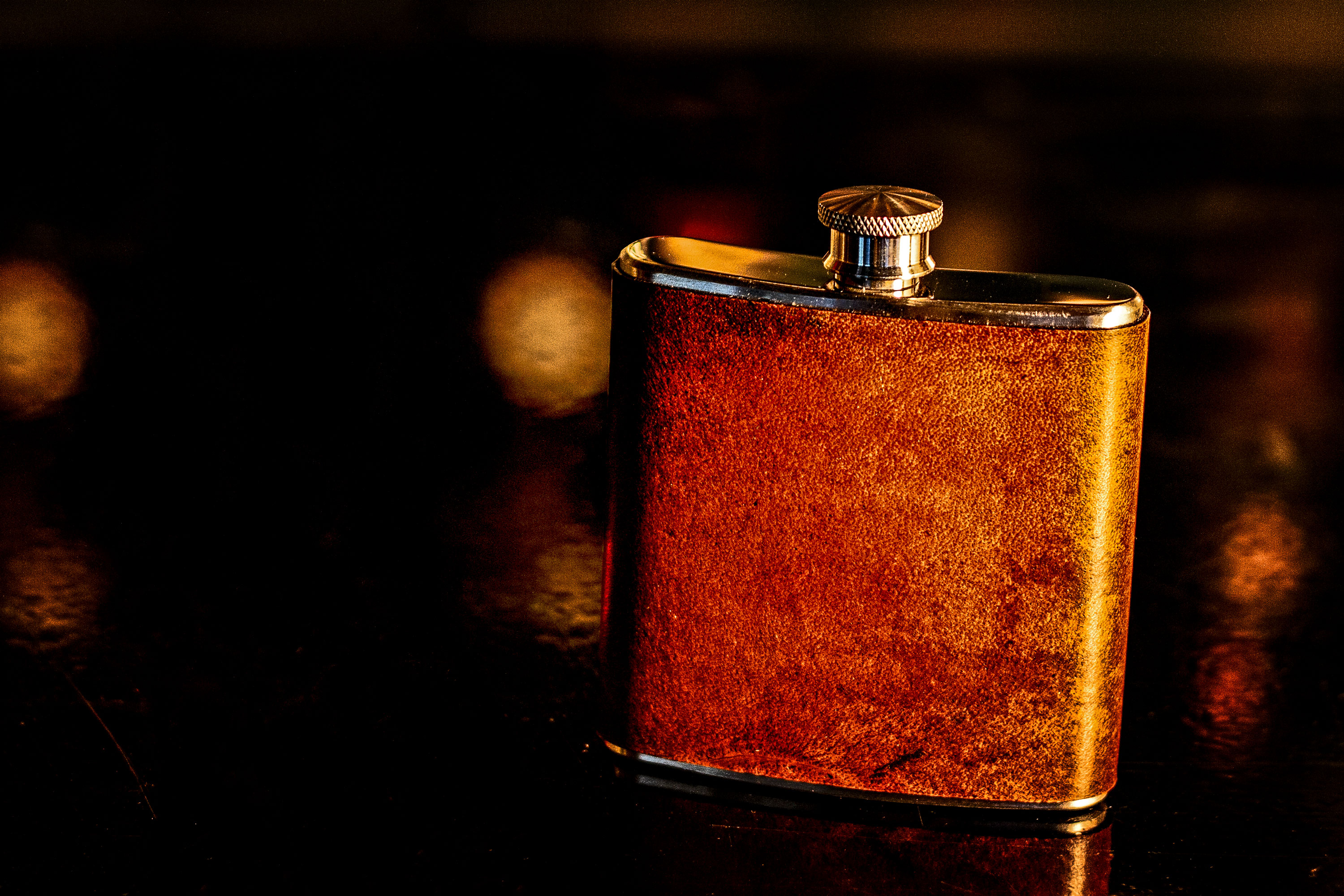 Flask
Whether you want to flaunt your tipple with a cheeky saying or let the hand-dyed leather do the talking for you, Handsome Hooch hip flasks have you covered. Handmade in Austin and found on Espacio Handmade, the 100 percent stainless steel flasks are wrapped in real leather and hand-stitched before being branded with your own personal saying or one of their clever ones.
Cocktail smoker
What's a cocktail smoker, you ask? Just a game-changer for your home bar. This contraption, made by Whiskey Wood, imparts a smoky flavor to your whiskey by burning one of the included sticks on the leather-bound board. An optional lighter is also available, in case you want to go for the whole shebang.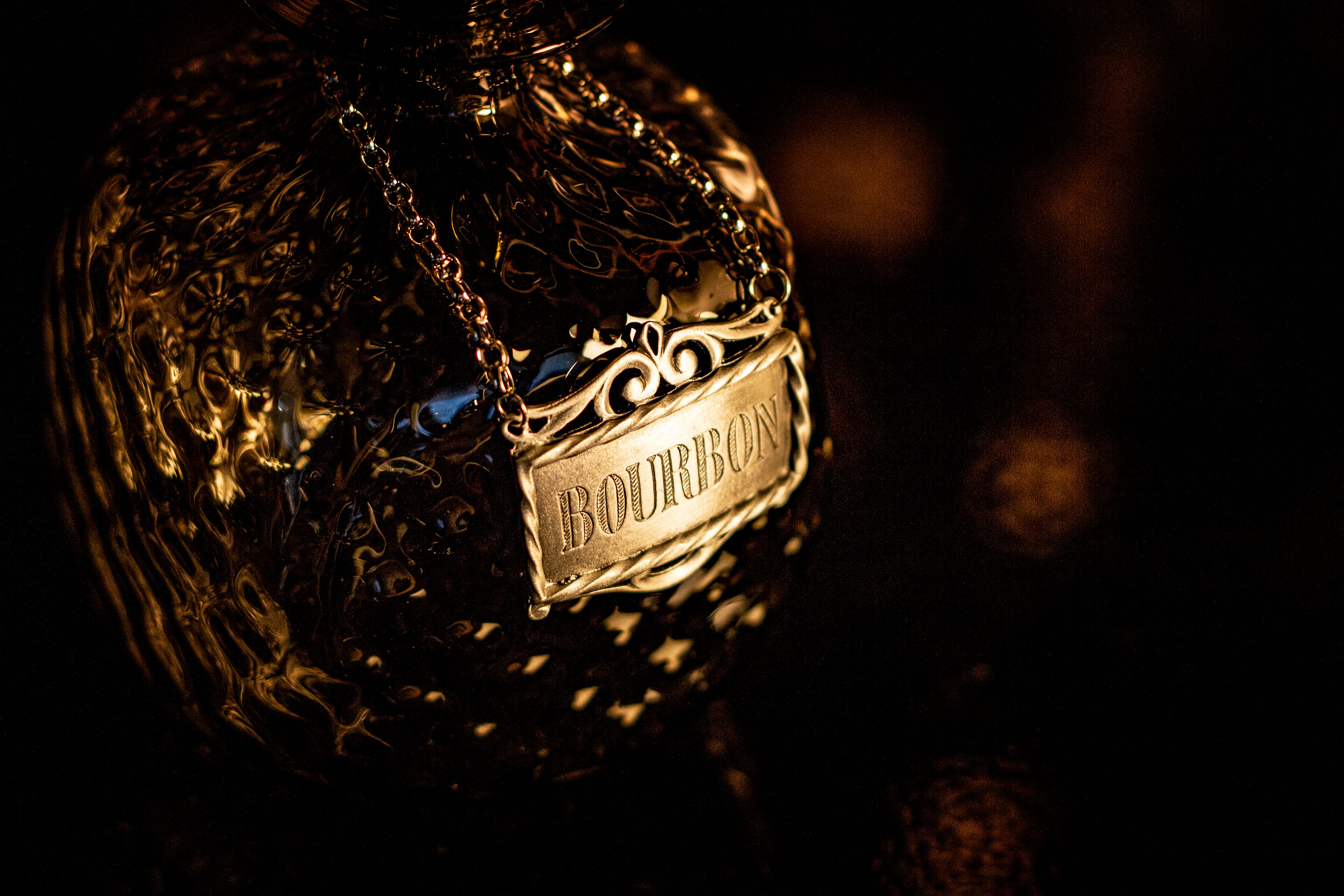 Decanter Tags
Like jewelry for your liquor, a decanter tag is an excellent way to tell your whiskey from your rye from your scotch. The family-owned Salisbury Fine Metal Artisans in Maryland makes pewter versions that look like treasured heirlooms.