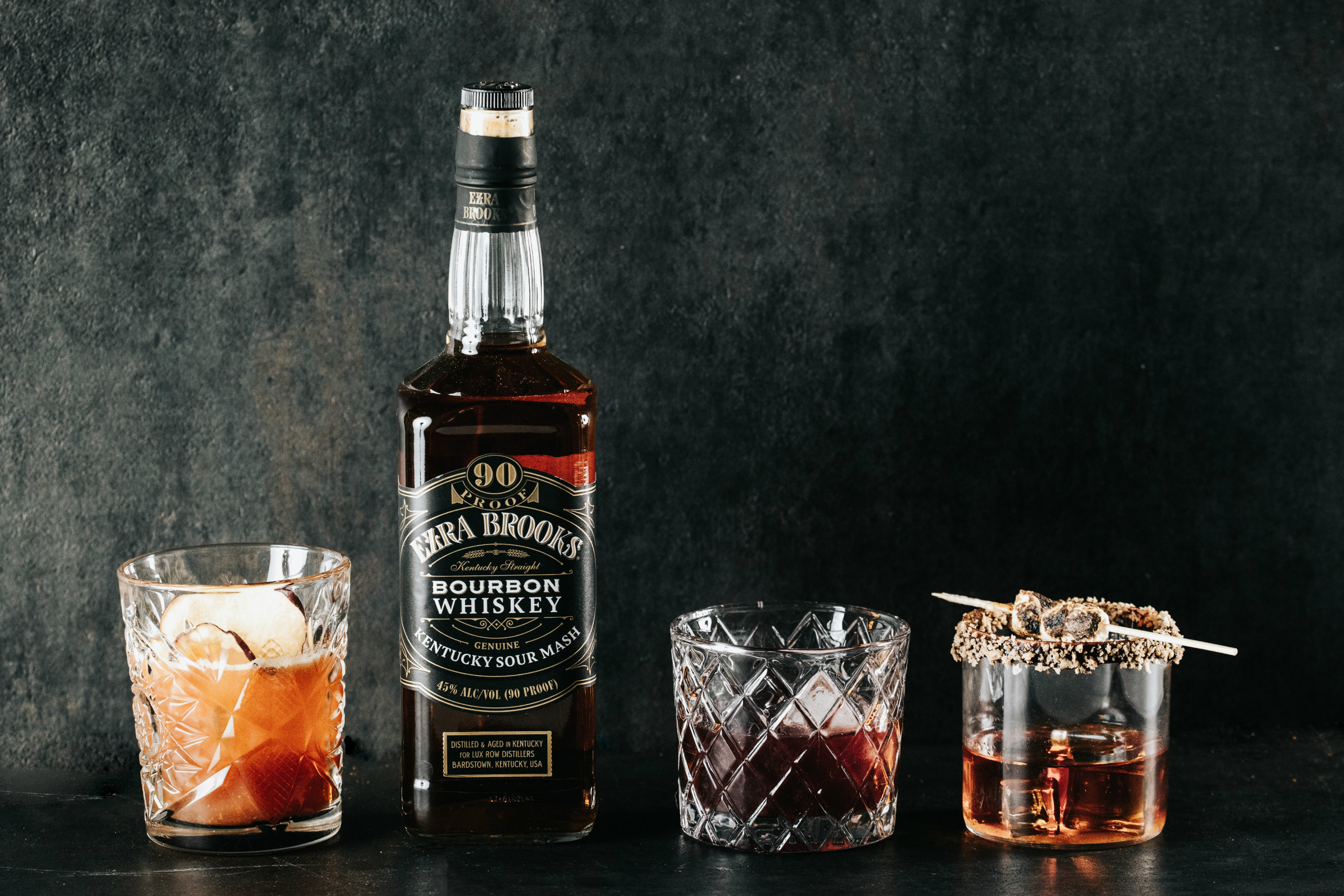 Bourbon and Bitters: A Primer (With Recipes)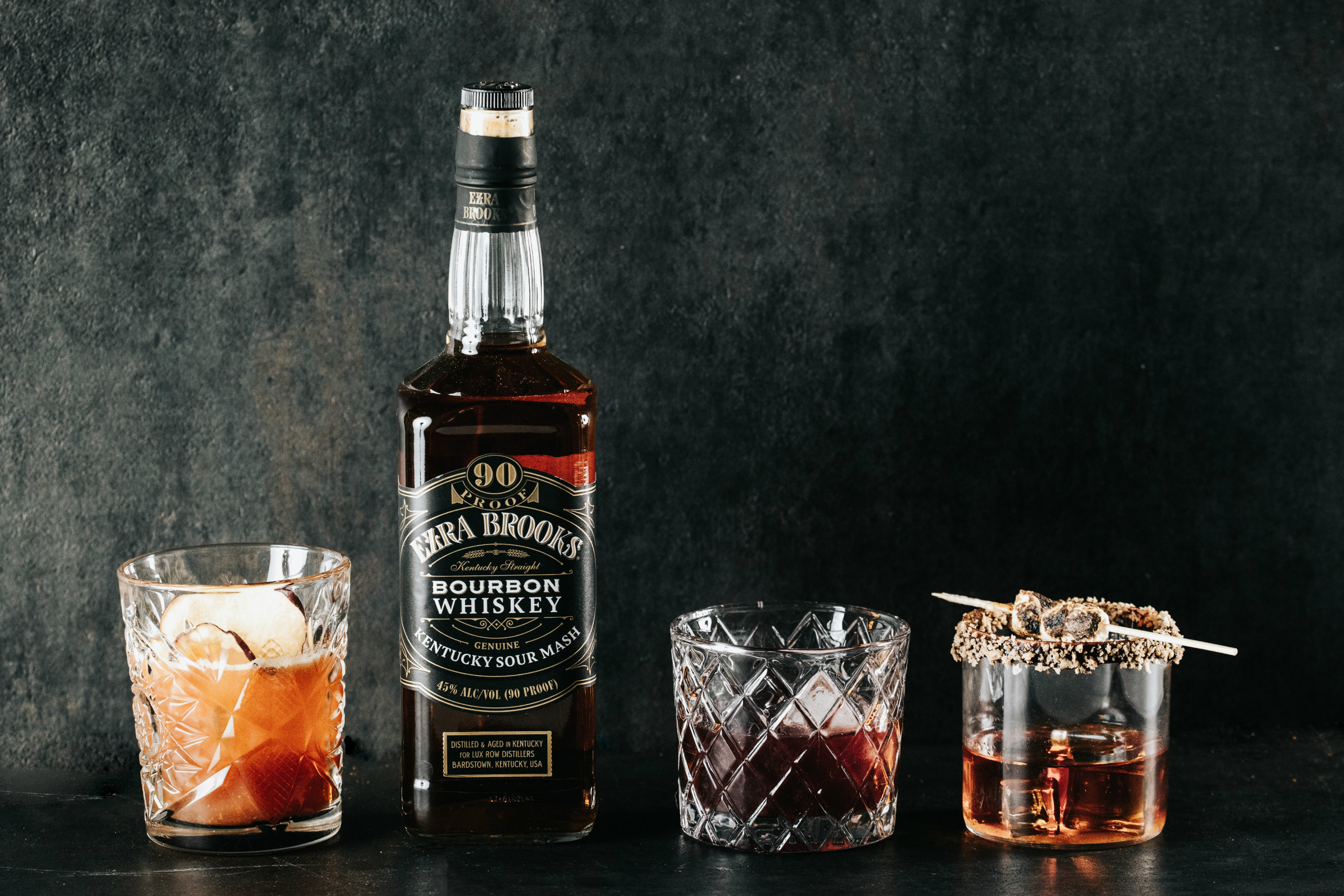 Bitters are some of the bartender's most powerful ingredients. These potent extracts serve as super-concentrated shots of flavor: Just a drop or two is all you need to give a cocktail that extra something.
Bitters have been around for centuries but have come back into favor as part of the current craft cocktail trend, as modern-day mixologists embrace an artisanal approach of making things by hand.
For all their might, bitters are surprisingly simple: Natural ingredients such as flowers, berries, and roots are submerged in alcohol, then aged long enough for the alcohol to absorb their flavors. Their flavor becomes so intense that you wouldn't drink them solo — but as part of a cocktail, they add not only a dash of flavor, but also complexity, aroma, and depth.
The two most traditional kinds are Peychaud's and Angostura, both crucial players in whiskey cocktails such as the Manhattan and the old-fashioned. But these days, the sky's the limit, with bitters being made from fruits such as grapefruit or plum to more exotic flavors such as mint and chocolate.
The spiced mole bitters used in our S'mores Old-Fashioned (recipe below) is an unexpected yet brilliant exploitation of the famed Mexican sauce made from chilies and chocolate. Intricate and multihued, mole is a flavor bomb when paired with Ezra Brooks Kentucky Straight Bourbon, combining sweet, earthy, and spicy hot.
Nuts represent another category to mine in the world of bitters, such as the black walnut bitters used in our Teddy Roosevelt's Fox, a drink that's like a sophisticated boozy apple pie, combining Ezra Brooks with apple butter, sherry, and honey.
It's a new frontier of flavors. Go ahead, taste for yourself.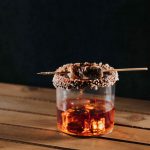 S'mores Old-Fashioned
2 ounces Ezra Brooks Kentucky Straight Bourbon
2-3 dashes spiced mole bitters
1 demerara sugar cube
3 small marshmallows
1/4 cup chocolate chips, melted
1 to 2 graham crackers, crumbled
Dip the rim of an old-fashioned glass in melted chocolate, then in graham cracker crumbles. In the same glass, place the sugar cube and bitters and muddle. Add bourbon and stir. Add ice and stir again until properly chilled and diluted. Garnish with marshmallows. For a more authentic s'more experience, roast the marshmallows first.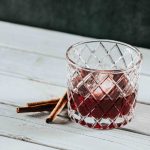 Ezra's Got the Blues
2 ounces Ezra Brooks Kentucky Straight Bourbon
.75 ounce blueberry syrup
4 dashes Fee's Whiskey Barrel Aged Bitters
Cinnamon stick, for garnish
Add ingredients to a mixing glass and stir. Pour over a large ice cube into an old-fashioned glass. Garnish with grated cinnamon.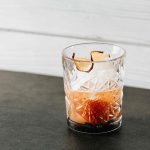 Teddy Roosevelt's Fox
1 ounce Ezra Brooks Kentucky Straight Bourbon
1 ounce Amontillado sherry
1 bar spoon apple butter
.75 ounce honey syrup
1 dash black walnut bitters
1 dash Hellfire bitters
.5 ounce fresh lemon juice
Cinnamon apple slice, for garnish
Add ingredients to a cocktail shaker filled with ice and shake. Strain over a large ice cube into a rocks glass. Garnish with a cinnamon apple slice.