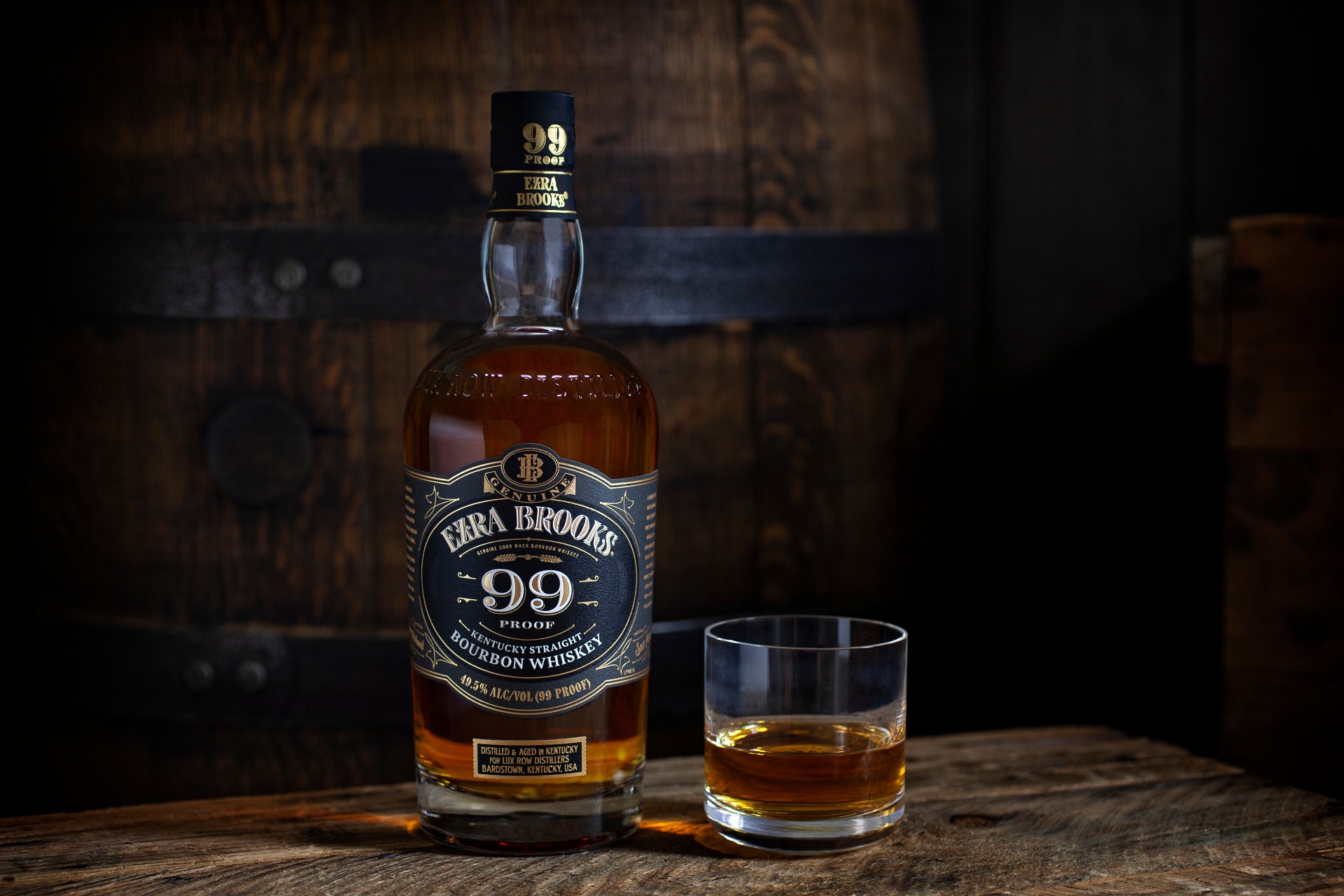 Ezra Brooks 99 Makes Its Bourbon Debut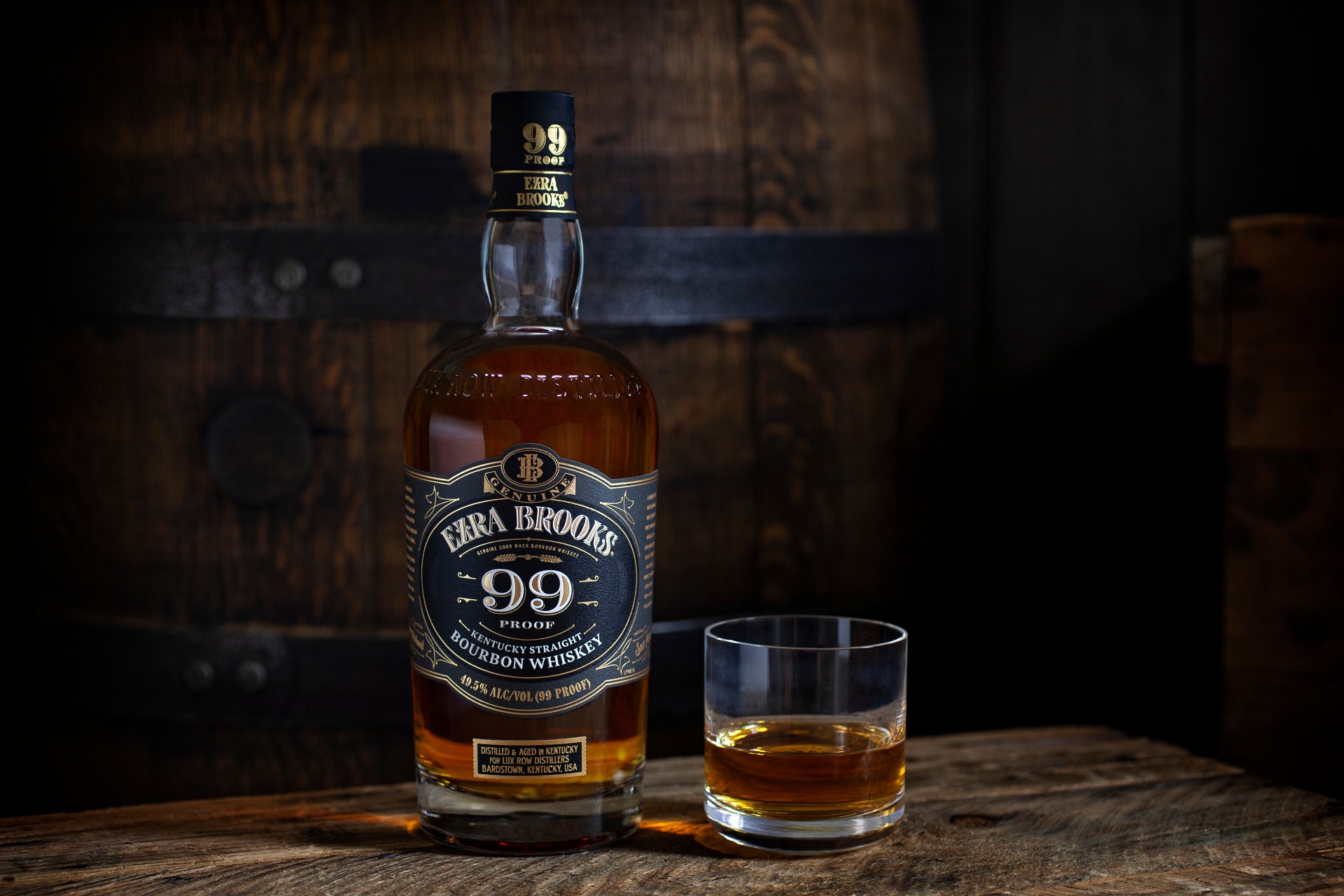 Despite what the old song suggests, who needs 99 bottles of booze on the wall? Ezra Brooks has created a new whiskey that can clear those shelves with one delicious replacement: Ezra Brooks 99, a charcoal-filtered, American white oak barrel-aged straight bourbon whiskey. Why 99? It's 99 proof.
Recipe for Success
Since the 90 proof Ezra Brooks Kentucky Straight Bourbon is already a prize winner in various spirits competitions, you might be wondering, Why mess with success? Well, we're not — the 90 proof isn't going anywhere.
But according to master distiller John Rempe, "People who drink bourbon know what they're looking for, and comments from customers in our tasting room suggested a higher proof version of our regular mash was clearly in order. I like a higher proof myself. So, our goal with Ezra Brooks 99 was an enhancement — to create a higher-proof bourbon without sacrificing the rich notes Ezra Brooks is known for."
Here's the Proof
Once the decision to go higher was made, a 99 proof was the target. It didn't take a lot of experimentation. "Our blenders know what they're doing," says Rempe. From conception to development, the right blend for the finished product took less than a year.
Ezra Brooks 90 proof translates to a whiskey that is 45% alcohol by volume (ABV). The Ezra 99 is 49.5% ABV. If a 4.5% increase in ABV doesn't sound like much, it can nonetheless make a huge difference in a whiskey's flavor, body, and mouthfeel. And that's precisely the case with this new offering, which was released in January at competitive pricing.
The Pour
With its corn, rye, and barley grain bill, Ezra 99 has a familiar spicy rye flavor with a smooth, mellow finish. Savor a swallow, and in the depths of the glass Rempe says, "You should find hints of caramel, vanilla, chocolate, and spice."
The Bottle
Like Old Ezra, the Ezra 99 comes in a rounded, upscale 750 milliliter corked bottle. Eric Winter, Ezra Brooks brand manager, says the distinctive look of the new offering reflects "the refined style and honest flavor of Ezra Brooks."
As an added bonus, it's easy to find on store shelves too: You can't miss the 99 dead center in the middle of the elegant label. 
What's in a Number?
Might as well take some sports trivia with you for whenever you have the chance to order Ezra 99 at a bar. Maybe you'll win another round if no one can answer: What's the only uniform number retired throughout the National Hockey League? Right, 99, in a tribute to the Great One, Wayne Gretzky. Cheers!