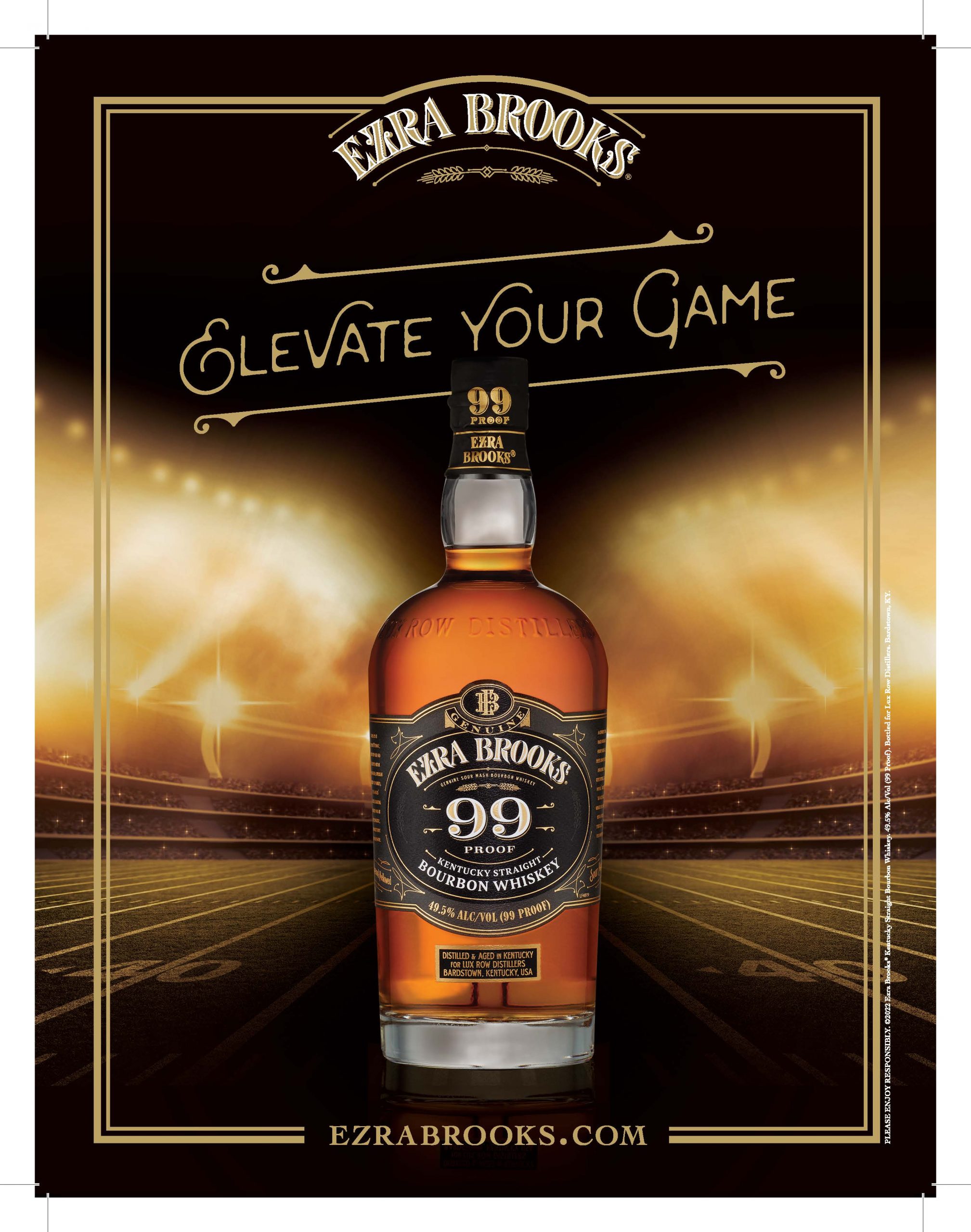 Games, Food, and Batch Cocktails to Elevate Your Big Game Party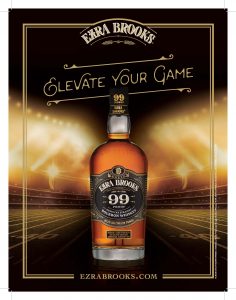 The Big Game is just around the corner, and we're just as excited as you are! Any game this important demands an extra layer of effort when it comes to the gameday snack offerings, and Ezra Brooks Bourbon has you covered.  
Pregame Activities 
We know you won't want to take your eyes off the screen during game time, but if you're looking for some fun side action, consider playing "Commercial Bingo." You can prepare the squares ahead of time with labels of the commercials you expect to see. Consider squares for "Car Commercial" or "Jason Bateman," for example. Have everyone build a bingo card with their guesses before the game, then as the game progresses have them mark off the squares as they show up. Up the ante by offering prizes for each bingo!  
Maybe the grand prize includes a bottle of Ezra Brooks 99.  
Big Game Party Food 
If you aren't going ham on three different kinds of meat, is it really a Big Game Party? Here are a few of our favorite pairings and recipes for you to try out:
Wings 
Add some kick to your wings with these whiskey-infused sauces from our friends over at Daviess County Bourbon.
Burgers 
There is a such thing as perfection, and we're resharing an oldie but still goodie article from the past. These burgers pair really well with Old Ezra 7. 
Ezra Brooks Game Day Meatballs
Few things are easier than slow-cooking meatballs. And even fewer things make your house smell absolutely delicious.  
Whether for snacking or throwing on a hoagie, try these Ezra Brooks Game Day Meatballs. 
Ingredients 
2 lbs frozen meatballs 
1 cup ketchup 
1 cup brown sugar 
½ cup Ezra Brooks or Ezra 99 
2 tsp lemon juice 
2 Tbsp Worcestershire Sauce 
Instructions 
Combine all ingredients in a slow cooker. Cook on high for 1-2 hours. 
Big Game Batch Bourbon Cocktails 
No one wants to get stuck playing bartender while the action is happening on the field. So, consider making you and your guests a large batch of premade cocktails instead.  
Ezra Brooks Bourbon Lemonade 
Mix three parts lemonade with one part Ezra 99 into a pitcher and add ice. Place it in the refrigerator until it's ready to serve.  
Ezra Brooks Bourbon Punch 
Want to make everyone happy? Consider this tropical whiskey punch.  
You'll need: 
2 parts Ezra 99 
2 parts pineapple juice 
1 part lime juice 
1 part simple syrup or sugar to taste 
Stir it all together in a pitcher and chill before serving. If you want to kick it up a notch, consider adding some of your favorite sherbert or vanilla ice cream. 
These drinks, food, and pre-games are sure to keep you and your guests entertained, even if the big game ends up a dud. 
Need to stock up on Ezra Brooks Bourbon? Shop here.