A drink so iconic it has a glass named after it. This mixture of bourbon, bitters, water, and sugar never goes out of style.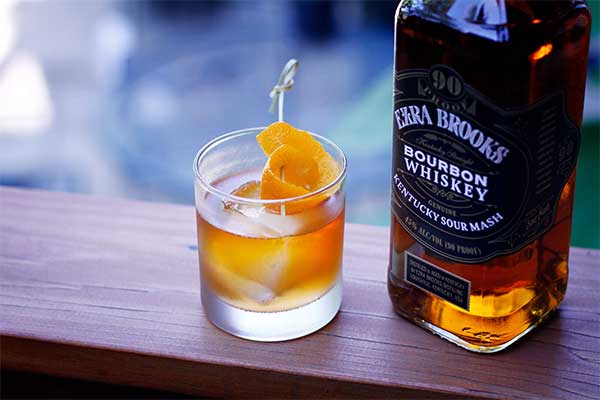 1.5 ounces Ezra Brooks Kentucky Straight Bourbon
2 dashes bitters
1 sugar cube
1 dash water
Orange twist
Place the sugar cube in an old-fashioned glass. Add the bitters and water and muddle until dissolved. Fill the glass with ice, add whiskey, and stir. Garnish with an orange twist.