One of America's first "branded" cocktails, the Sazerac was originally made with Sazerac de Forge et Fils cognac. Today, though, rye is the main ingredient.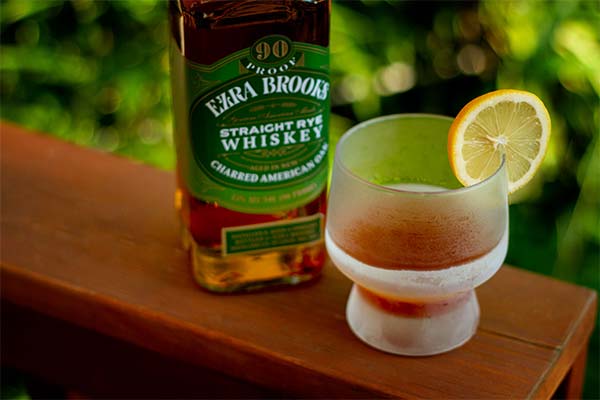 1.5 ounces Ezra Brooks Straight Rye Whiskey
.25 ounce absinthe
1 sugar cube
1 dash of bitters
Coat the interior of a chilled old-fashioned glass with absinthe and set aside. Muddle sugar cube with a drop of water in a mixing glass. Add ice, whiskey, and bitters to the glass and stir. Strain into the chilled absinthe-rinsed glass and garnish with a lemon twist.