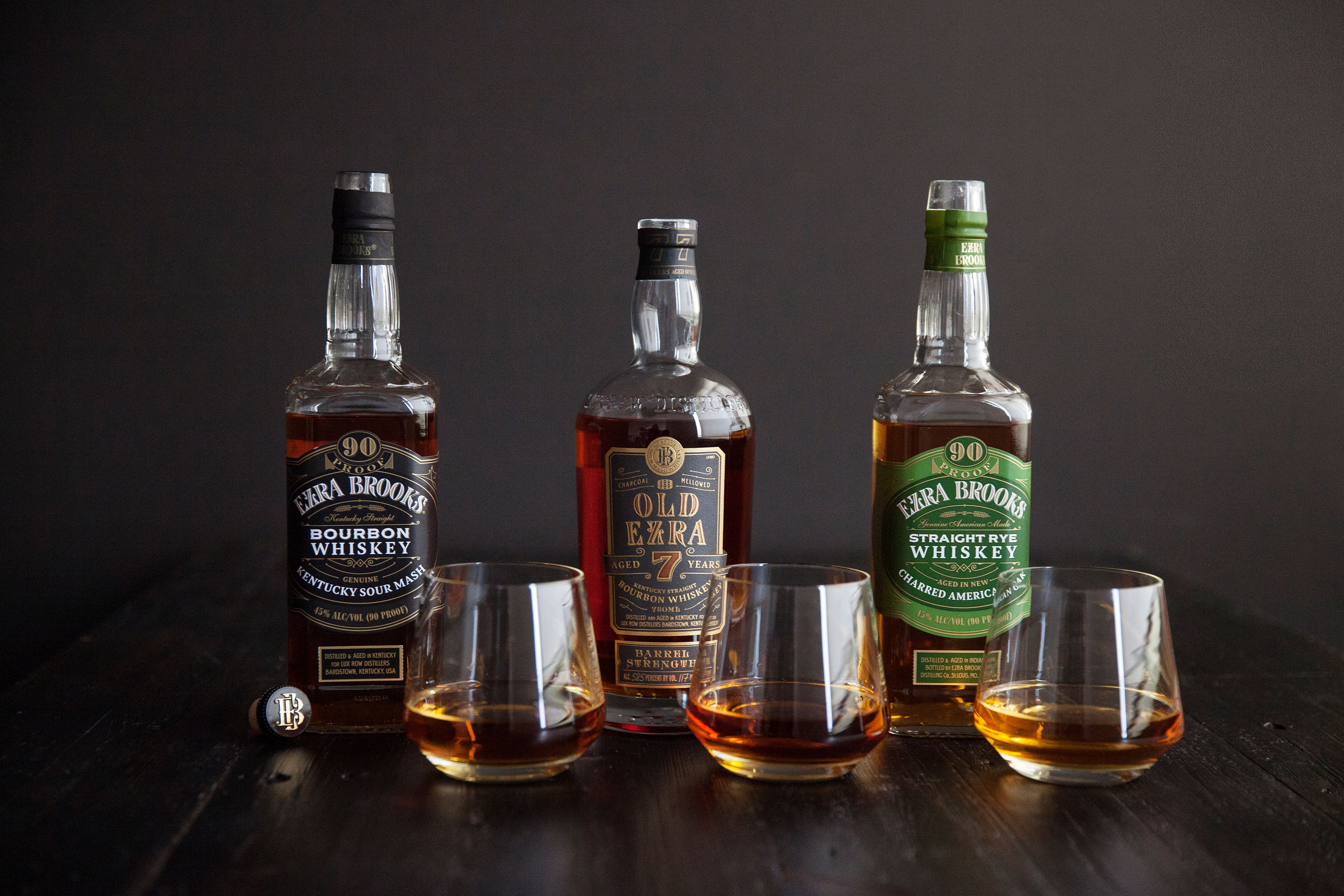 Which Ezra Brooks Bourbon Are You?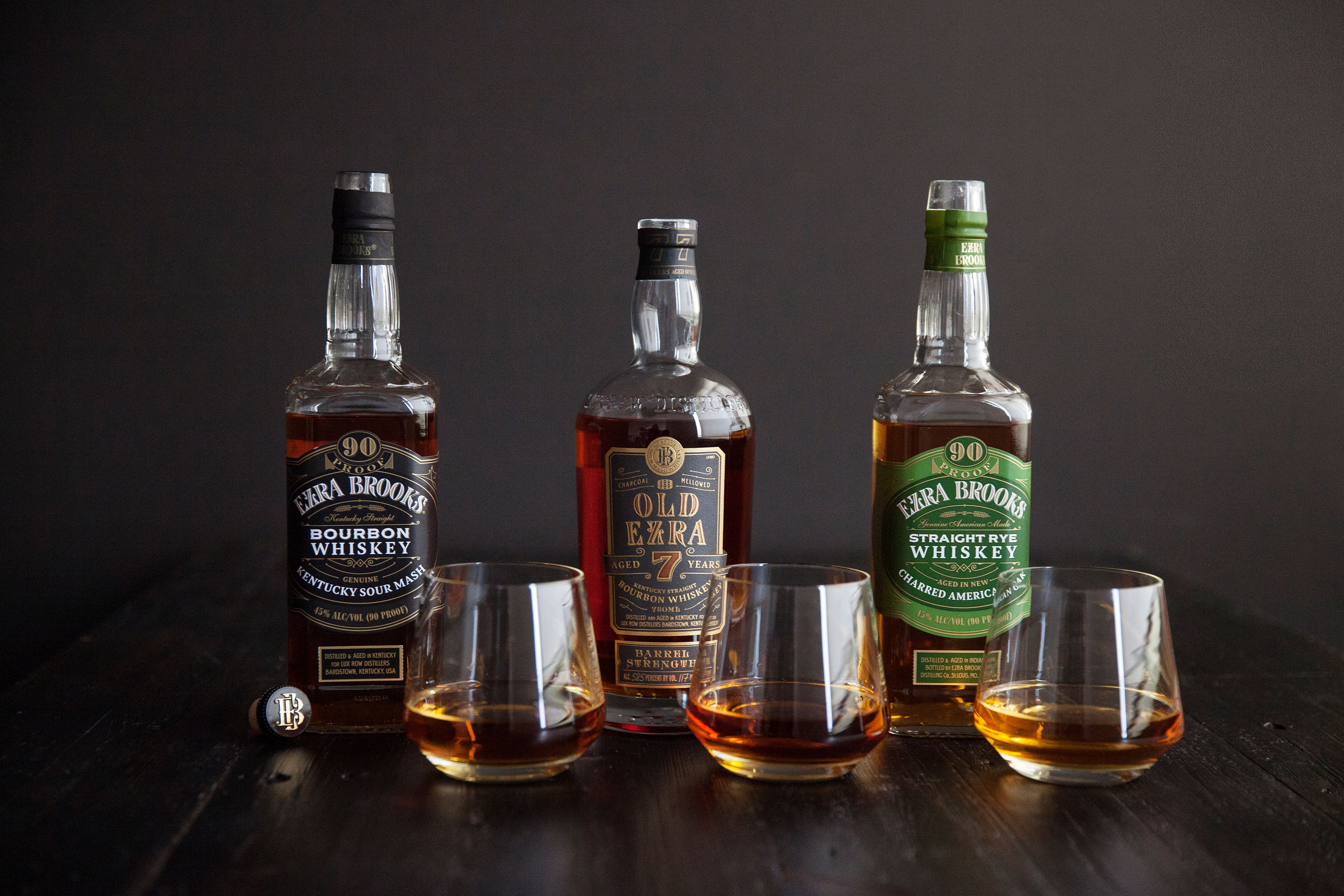 When it comes to Ezra Brooks, the question is not whether this acclaimed line of bourbons is something you'd like — but rather, which of the Ezra Brooks bourbons would you like the most?
Part of the Lux Row Distillers family, Ezra Brooks fits the bill if you're seeking quality at a fair price. The line features a number of whiskeys, and this is where life gets complicated. How to choose between Kentucky Straight Bourbon, Old Ezra 7-Year Barrel Strength, or Straight Rye Whiskey?
We're here to break it down for you, highlighting the unique traits that shape each of these into the bold, brave libations they are. Use this chart to see which whiskey most accurately suits your preferred tastes. (Spoiler alert: The correct answer is all three.)
| | | | |
| --- | --- | --- | --- |
| | Ezra Brooks Kentucky Straight Bourbon | Ezra Brooks Old Ezra 7-Year Barrel Strength | Ezra Brooks Straight Rye Whiskey                  |
| Attributes | Charcoal-filtered bourbon for the modern gentleman | Kentucky straight bourbon aged in charred white oak barrels for seven years and bottled at barrel strength | Award-winning rye is 95 percent rye and 5 percent barley to take the edge off |
| Proof | 90 | 117 | 90 |
| Personality | Honest and mellow | Aged | Genuine |
| Aroma | Caramel and vanilla | Vanilla and cinnamon | Chocolate, leather, vanilla, and spicy grains |
| Palate | Spicy with a hint of chocolate and cinnamon | Sweet floral notes with undertones of vanilla, cinnamon, and fine wood | Slightly sweet and oaky tones |
| Finish | Warm and smooth | Warm and buttery | Warm and spicy |
| Prototypical Fan | Modern millennials who take their bourbon straight | Modern millennials who dig vintage | Modern millennials who like it spicy |
| You'd like this if you favor | ATVs on the beach, a juicy steak and fries, the Rolling Stones, Diesel black jeans, devil's food cake with chocolate icing, and an adventure Alaskan cruise | Resale shops, aged cheese platters with Gouda and Parmesan, the Avett Brothers, classic Ray-Ban sunglasses, crème brûlée, and a Trans-Siberian Railway vacation | "World of Tanks" video game, Thai chicken satay with peanut sauce, the band At The Drive-In, tweed caps, flan with caramel, and Iceland glacier hikes |