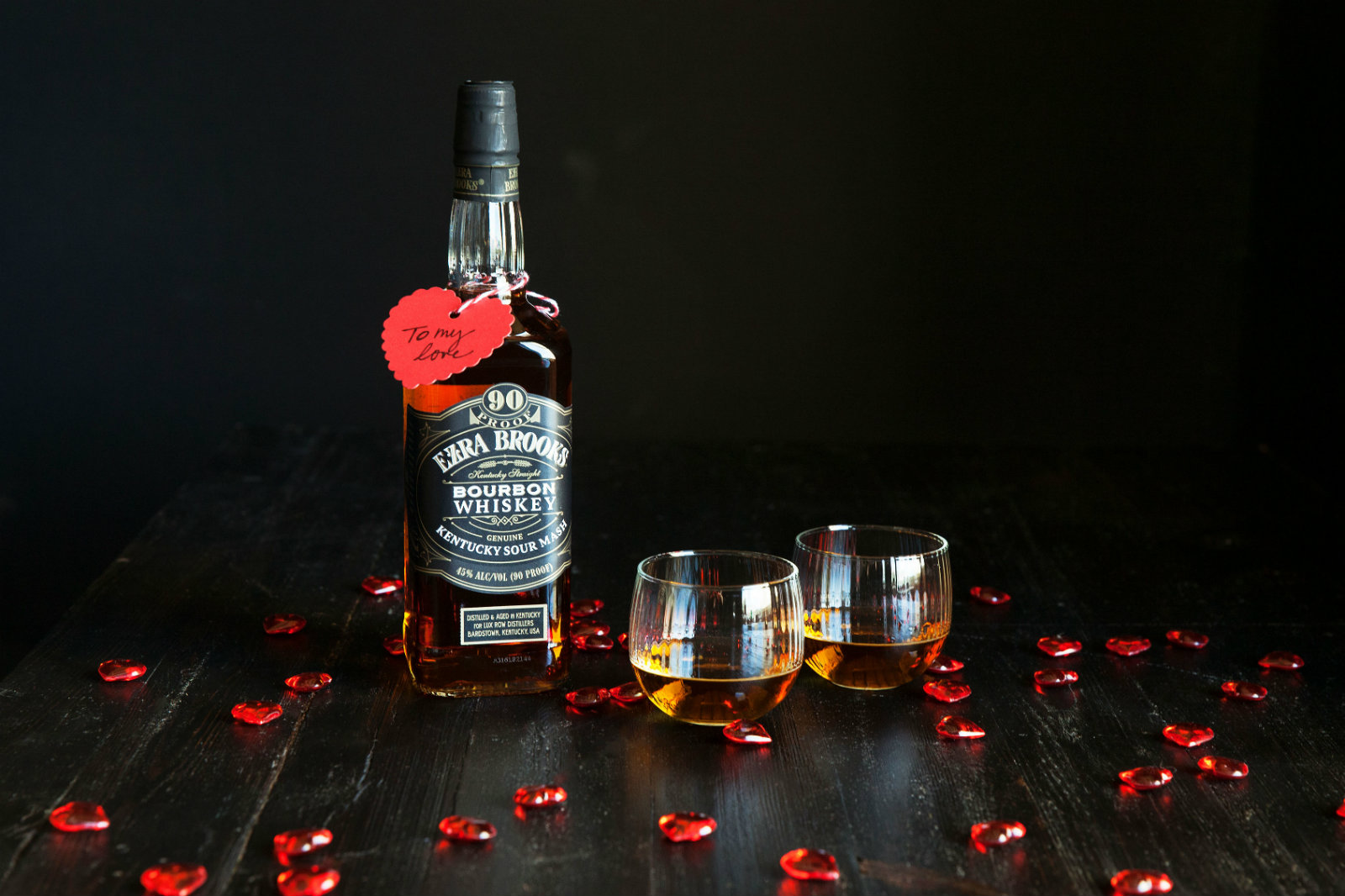 The Modern Gentleman's Guide to Valentine's Day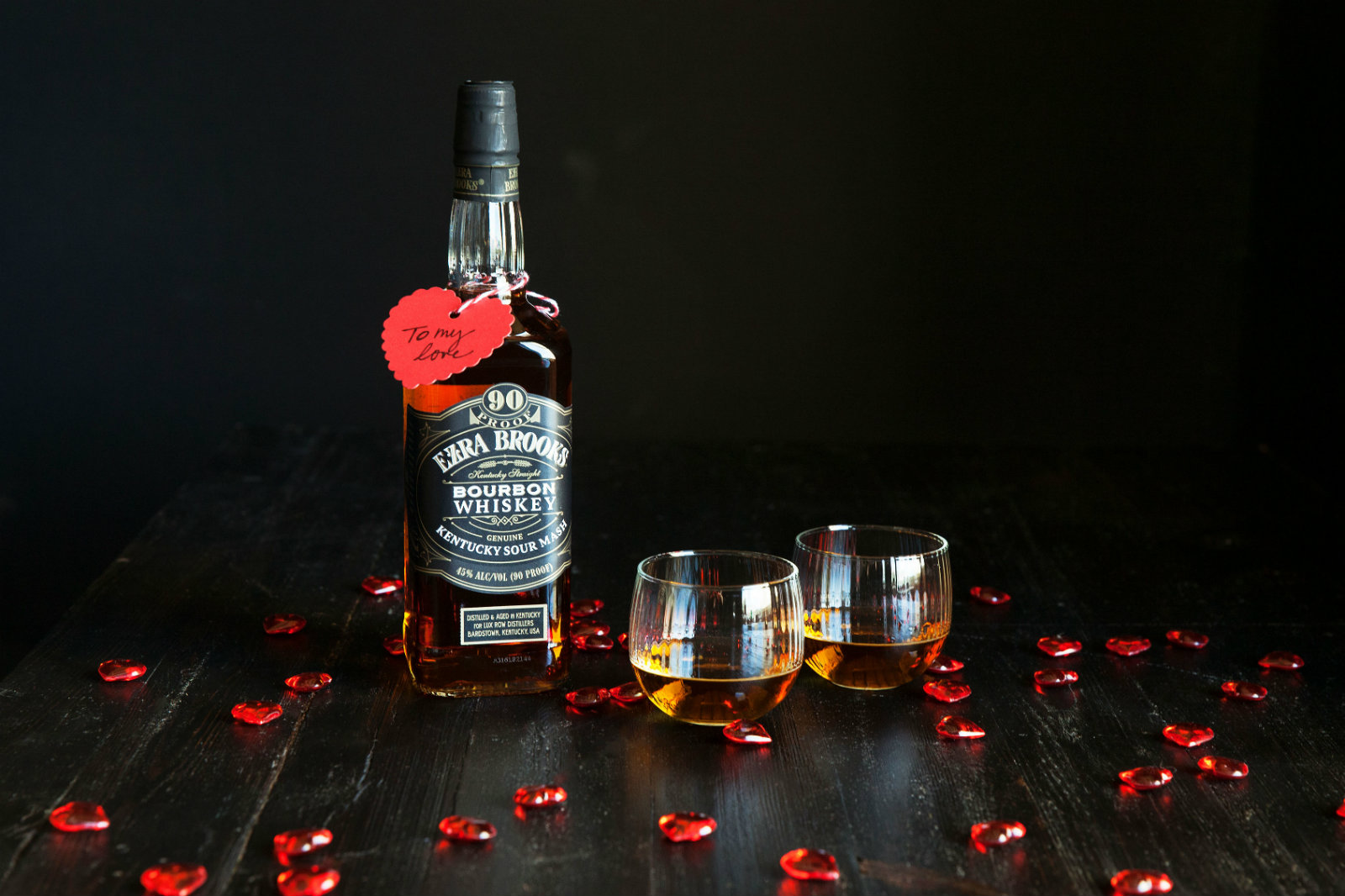 Even without all the candy hearts, flower displays, and jewelry commercials, a modern gentleman wouldn't forget Valentine's Day. He knows to honor his significant other on the most romantic day of the year. Even if the holiday feels a little contrived, an authentic celebration of love never is.
If you're looking for some V-Day inspo, here are five Ezra Brooks-approved ways show the love.
1. Go beyond the cliché.
Sure, it's easy to turn up with a heart-shaped box of chocolates and a bouquet of red roses, but that's the problem: It's easy (and expected). Take the time to put together a box of artisan confections from your local chocolatier (Louisville-based Art Eatables makes some fine bourbon chocolates), or gather a bouquet of your love's favorite blooms — and tie the bow yourself.
2. Pay attention to the details.
If you have reservations for a romantic dinner, pause for a cocktail hour at home first. It will be quieter, and you can catch up on each other's days before turning your attention to the fabulous meal and atmosphere. For bonus points, freeze ice in a heart-shaped mold or position an edible flower within each cube. Your SO will appreciate the lovely surprise floating in that Ezra Brooks cocktail.
3. Write it out.
The greeting card aisle is full of pre-printed sentiments, but take the time to express your love in your own words. Even if writing isn't your forte, simply put pen to paper about how you truly feel. You can never go wrong with heartfelt sentiment.
4. Forget the plush.
Stores are overflowing with teddy bears and other plush toys proffering hearts this time of year. But guess what? No one really wants one. Spare your SO having to find a place for this trite gift and give something wanted instead. Unfortunately, we can't really help you out there. Our best advice: pay attention. Your love has likely dropped a few hints — even if it wasn't specific to Valentine's Day. And you'll always get bonus points for listening.
5. Choose jewelry wisely.
Presenting something sparkly in a velvet box seems like a sure-fire hit, and for many it might be. But don't fall for the heart-shaped baubles being advertised. Instead look for something classic that your love will want to wear or use every day — like an elegant watch for the one who may need help being on time, or a dazzling key ring for the one who's forever misplacing keys.