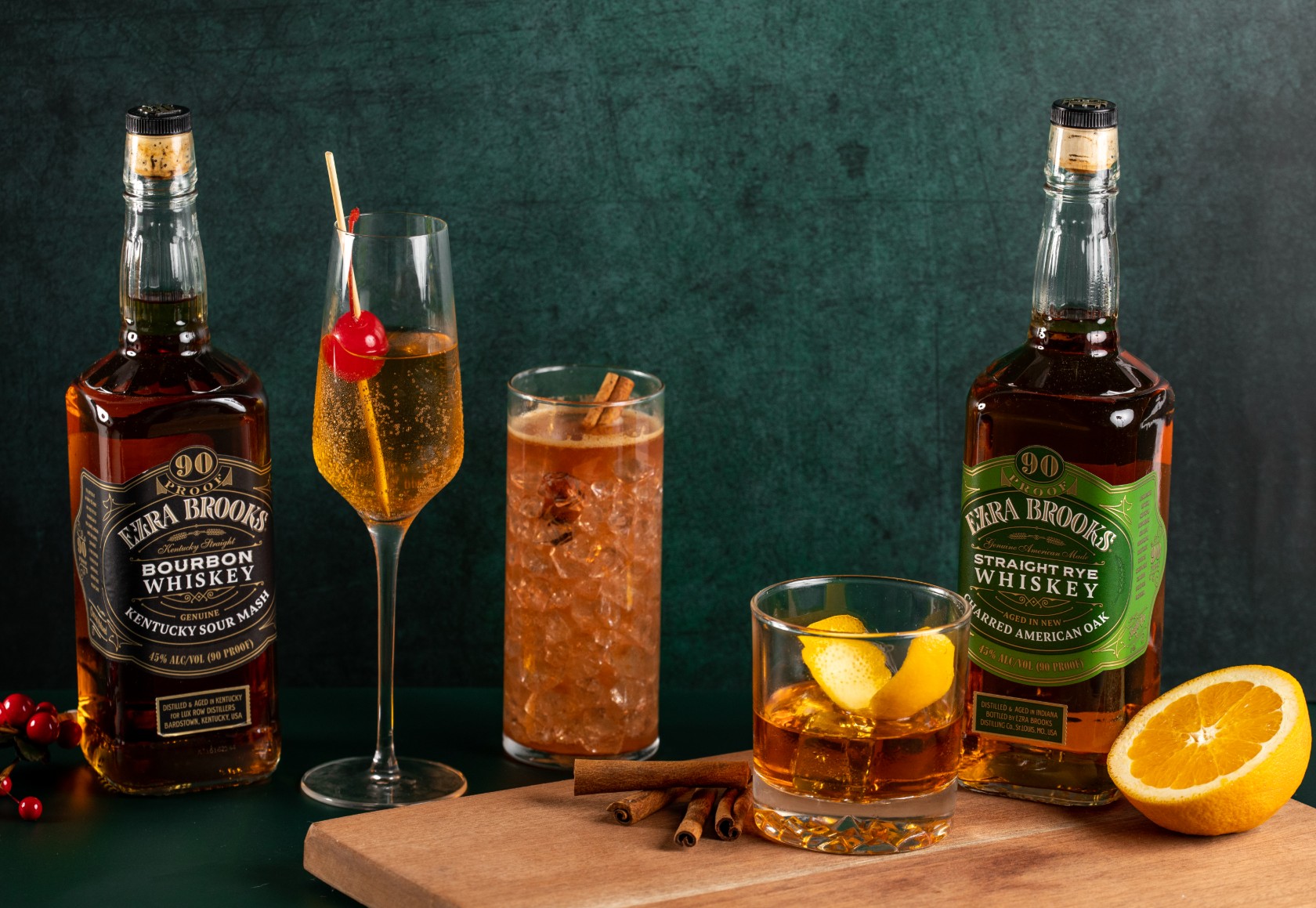 Mix Up These 3 Autumn-Inspired Whiskey Cocktails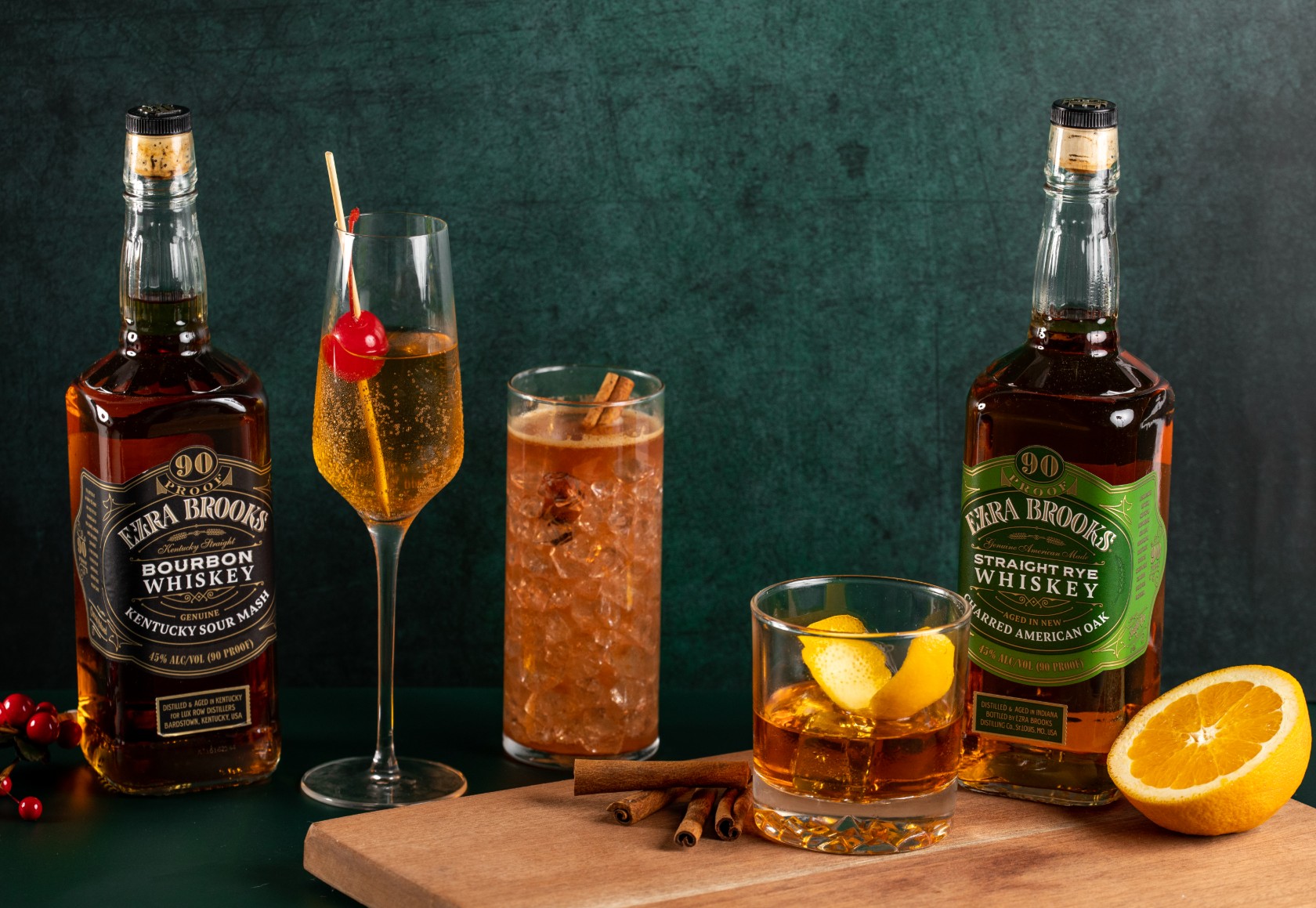 Whether you're lucky enough to live in an area where the temps are cooling off and the leaves are turning or you're still soaking up the last bit of summer, these whiskey cocktails with autumn-inspired ingredients — hello sparkling apple juice, cinnamon, and maple syrup — will have you ready for fall in no time.
Cranberry Orange Sparkler
2 ounces Ezra Brooks Kentucky Straight Bourbon Whiskey
½ an orange
1 ounce cranberry juice
2 ounces club soda
1 pinch cinnamon
Muddle the orange and a pinch of cinnamon in a Collins glass. Add Ezra Brooks bourbon and cranberry juice and stir. Add ice and top with club soda.
Maple Rye Old-Fashioned
2 ounces Ezra Brooks Straight Rye Whiskey
1 tablespoon maple syrup
3 dashes Angostura bitters
Orange peel for garnish
Combine Ezra Brooks rye whiskey and maple syrup in a lowball glass; stir until syrup dissolves, then add bitters. Garnish with an orange peel.
Elegant Ezra
1 ounce Ezra Brooks Kentucky Straight Bourbon Whiskey
4 ounces sparkling apple juice
1 cocktail cherry for garnish
Build drink in a Champagne flute and garnish with a cherry.