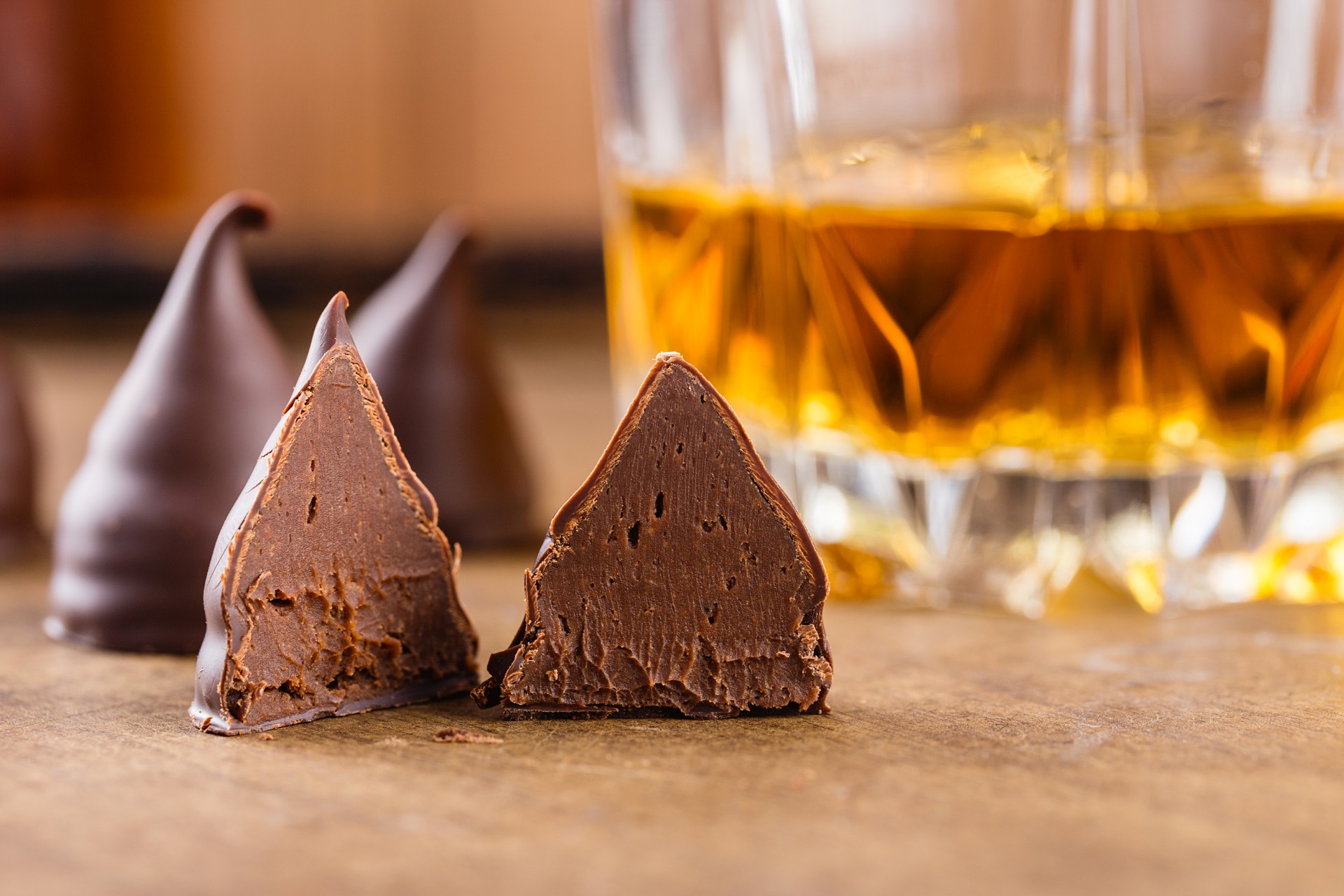 4 Recipes for Bourbon-Infused Desserts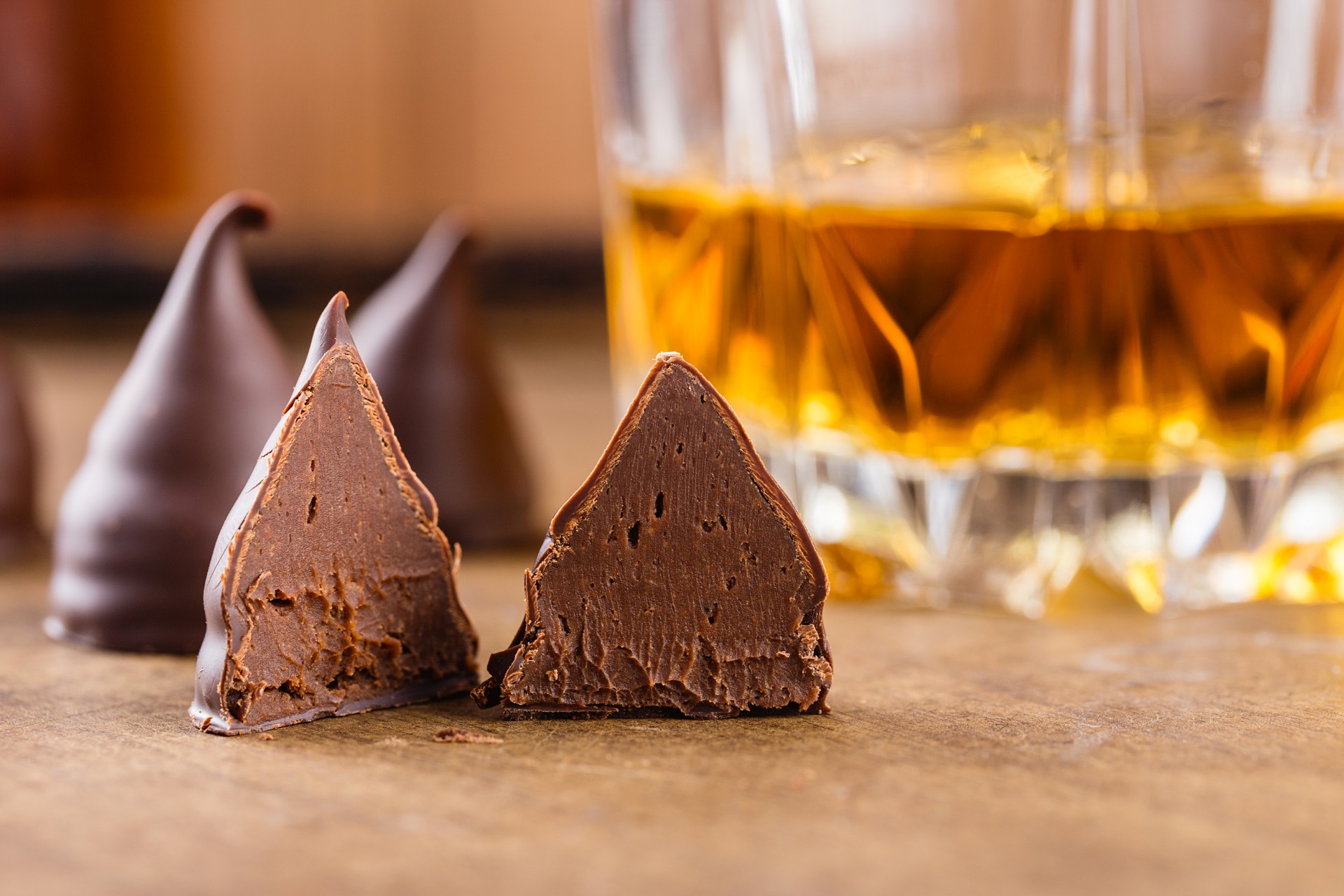 Bourbon straight is a classic; in a cocktail, it's sublime. But sometimes we crave more ways, unexpected ways, to enjoy our bourbon. Like bourbon for dessert.
The idea of pairing spirits with sweets is not new. But bourbon and dessert is a game-changer. For starters, bourbon is not as sweet as the liqueurs you commonly see drizzled and doused on cakes and such.
Lacking that saccharine aspect, bourbon instead enhances the dessert. It balances the flavors, adding dimension rather than overwhelming. You end up with a more sophisticated dessert experience.
As for which desserts, bourbon pairs best with those whose flavors are in sync: caramel, vanilla, butterscotch, chocolate, honey, raisin, and fig.
Here are four sweet things that incorporate bourbon artfully:
Bourbon raisin ice cream
Combine this two-ingredient ice cream hack — sweetened condensed milk and whipped cream — with bourbon and raisins for an easy no-churn ice cream.
1 cup raisins
1/2 cup Ezra Brooks Kentucky Straight Bourbon
1 14-ounce can sweetened condensed milk, chilled
1 1/2 cups heavy whipping cream, chilled
Soak raisins in bourbon for at least two hours.
Using a hand mixer or stand mixer, whip cream until peaks form, about 2 to 3 minutes.
Place sweetened condensed milk into large bowl. Fold in half of the cream, until smooth, then fold in the remaining half until barely blended.
Pour mixture into freezer container and freeze for 2 hours. Stir in bourbon-soaked raisins and freeze for at least 3 more hours.
Bourbon cherry-vanilla boozy shake
Boozy milkshakes have become their own food group. Almost any ice cream flavor works with bourbon, but cherry vanilla is a natural that evokes some of the flavors of a classic Manhattan cocktail. This recipe makes two extra-thick milkshakes. Add more milk — or bourbon — to thin.
1 shot (1 1/2 ounces) Ezra Brooks Kentucky Straight Bourbon
1/4 cup milk
1 pint cherry-vanilla ice cream (or 1 pint vanilla ice cream plus 1/2 cup Luxardo or maraschino cherries)
Chocolate syrup for drizzling
Blend ingredients together, pour into glass, and drizzle with syrup.
Bourbon sauce
Bourbon sauce is the bourbon basic you never realized you needed until you have a batch on hand. It turns pretty much any dessert into something spectacular, from plain vanilla ice cream to comforting bread pudding. Bonus: It's good drizzled over brunch pancakes or steamed carrots.
1/3 cup water
1 cup sugar
1/2 cup whipping cream
1/4 cup Ezra Brooks Kentucky Straight Bourbon
Dash of salt
Measure whipping cream and bring to room temperature, if possible. Combine sugar and water in saucepan, then cook over medium heat for 15 minutes. Watch carefully. Do not stir. When it turns the color of bourbon, remove from heat. Slowly stir in cream until smooth. Add bourbon and return to heat, stirring for 2 minutes. Add dash of salt, then let cool.
Bourbon truffles
Bourbon truffles serve as a convenient, bite-size bourbon conveyance device. Just pop one in your mouth. They also make good gifts, assuming you're willing to part with them.
1 14-ounce can of sweetened condensed milk
3 cups bittersweet or semisweet chocolate chips
2 tablespoons Ezra Brooks Kentucky Straight Bourbon
1 tablespoon vanilla extract
1/4 cup cocoa powder (optional
Combine sweetened condensed milk with chocolate in saucepan over low heat. Stir until smooth. Remove from heat and stir in bourbon and vanilla. Chill for at least 4 hours.
Once chocolate is firm, form into 1-inch balls, using melon baller or small scoop. Roll balls in cocoa powder, if desired. Chill for an hour or until set, then place in covered container and keep refrigerated.